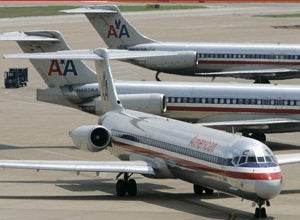 A man who paid about $400,000 to fly first-class anywhere in the world with a companion for the rest of his life is suing American Airlines for revoking that right.
Steven Rothstein, who lived in Wilmette at the time, paid nearly $250,000 in 1987 for the lifetime pass, and an additional $150,000 two years later to take a companion along with him during his flights.
Rothstein on Tuesday filed a $7 million lawsuit in Cook County Circuit Court, claiming the airline illegally revoked the passes in December after alleging he fraudulently used the flight passes by making "speculative reservations" for companions
American Airlines no longer sells lifetime pass, and Rothstein claims the alternative cost of purchasing first-class tickets for the rest of his life would cost $7 million.