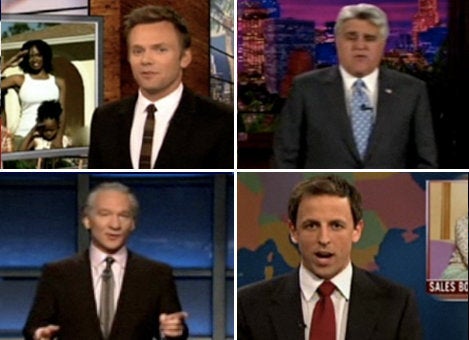 The jokes about the Obamas meeting the Queen just kept on coming this week with Seth Myers, Jay Leno and Bill Maher all poking fun at the world leaders. Maher took it to the next level by saying:
"[Barack Obama is] the 11th president the Queen has met with and the first one where she spent the entire meeting clutching her purse."
In other highlights, "The Soup" found the craziest family to ever appear on "Wife Swap."
For last weekend's round-up, click here.
<1--755--hh>1--755--hh>