Original Caption: Tea bags swing from Patsy Burgess' hat as she and hundreds of tea party tax protesters gather outside of the Federal building in Anchorage, Alaska on Wednesday, April 15, 2009, waving signs and chanting.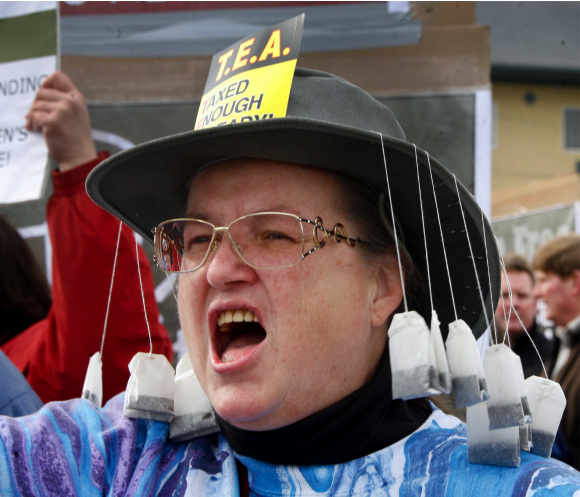 WEDNESDAY'S FAVORITES:
TUESDAY'S WINNER:
Upon seeing this photo Glenn Beck went into a frenzy screaming, "If it wasn't bad enough that he is the antichrist and a fascist-socialist, now he is stealing our white women! Just light us on fire already MR. PRESIDENT!" By Clemson07.