Original Caption: TRH Prince Charles, Prince of Wales and Camilla, Duchess of Cornwall watch a contemporary dance performance as they are taken on a tour of the New Museum on April 30, 2009 in Berlin, Germany. The Prince of Wales and The Duchess of Cornwall are in Germany as part of official visits to Italy, The Holy See and the Federal Republic of Germany for four days.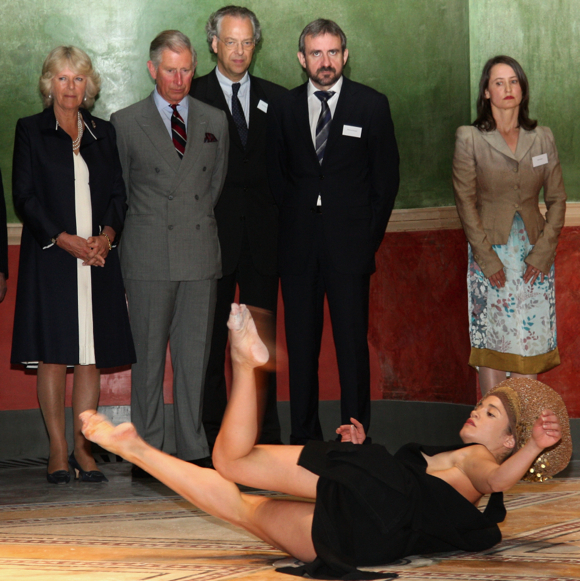 WEDNESDAY'S FAVORITES:
TUESDAY'S WINNER:
Upon hearing the news of the Specter defection. Glenn Beck became noticeably agitated. By timregler.