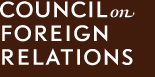 Introduction
The Xinjiang Uighur Autonomous Region (XUAR), a territory in western China, accounts for one-sixth of China's land and is home to about 20 million people from thirteen major ethnic groups. The largest of these groups is the Uighurs [PRON: WEE-gurs], a predominantly Muslim community with ties to Central Asia. Some Uighurs call China's presence in Xinjiang a form of imperialism, and they stepped up calls for independence--sometimes violently--in the 1990s through separatist groups like the East Turkestan Islamic Movement(ETIM). The Chinese government has reacted by promoting the migration of China's ethnic majority, the Han, to Xinjiang. Beijing has also strengthened economic ties with the area and tried to cut off potential sources of separatist support from neighboring states that are linguistically and ethnically linked with the Uighurs.
Intermittent Independence
Since the collapse of the Qing Dynasty in 1912, Xinjiang has enjoyed varying degrees of autonomy. Turkic rebels in Xinjiang declared independence in October 1933 and created the Islamic Republic of East Turkestan (also known as the Republic of Uighuristan or the First East Turkistan Republic). The following year, the Republic of China reabsorbed the region. In 1944, factions within Xinjiang again declared independence, this time under the auspices of the Soviet Union, and created the Second East Turkistan Republic. But in 1949, the Chinese Communist Party took over the territory and declared it a Chinese province. In October 1955, Xinjiang became classified as an "autonomous region" of the People's Republic of China.
Some Uighurs, nostalgic for Xinjiang's intermittent periods of independence, call for the recreation of a Uighur state. "The Central Asian Uighurs know a great deal about the two East Turkestan periods of sovereign rule, and they reflect on that quite frequently," says Dru C. Gladney, president of the Pacific Basin Institute at Pomona College. Many of these Uighurs say China colonized the area in 1949. But in its first white paper on Xinjiang, the Chinese government said Xinjiang had been an "inseparable part of the unitary multi-ethnic Chinese nation" since the Western Han Dynasty, which ruled from 206 BC to 24 AD.
Economic Development
Xinjiang's wealth hinges on its vast mineral and oil deposits. In the early 1990s, Beijing decided to spur Xinjiang's growth by giving it special economic zones, subsidizing local cotton farmers, and overhauling its tax system. In August 1991, the Xinjiang government launched the Tarim Basin Project (World Bank) to increase agricultural output. During this period, Beijing invested in the region's infrastructure, building massive projects like the Tarim Desert Highway and a rail link to western Xinjiang. In an article for The China Quarterly, Nicholas Bequelin ofHuman Rights Watch says these projects were designed to literally "bind Xinjiang more closely to the rest of the PRC."
Since 1954, China has also used the Xinjiang Production and Construction Corps (XPCC) to build agricultural settlements in China's western periphery.
Here is a video of this weekend's riots in China:
A slideshow of the riots:
PHOTO GALLERY
China Riots