I'm liveblogging the latest Iran election fallout. Email me with any news or thoughts, or follow me on Twitter. Send me instant messages at nico.pitney@gmail.com or njpitney on AIM. Scroll down for news related to the front-page headlines. Local Iran time is 8 1/2 hours ahead of Eastern time.
Updates for the week of July 20 are here.
4:43 PM ET -- Tear gas disrupts large group of people praying. Just awful.
4:29 PM ET -- Reza Aslan: Rafsanjani did not disappoint.
In the end, Ali-Akbar Hashemi Rafsanjani did not disappoint. For a man who has made a career out of mediating from the middle and playing both sides, Rafsanjani delivered an unusually pointed criticism of the Iranian regime's handling of the election crisis. He explicitly condemned the Guardian Council's haphazard investigation into claims of election fraud and demanded the immediate release of all the protesters who had been arrested and detained by the Revolutionary Guard. "We do not need people in prison for [demonstrating]," Rafsanjani said. "Let's allow them to return to their families."

Perhaps the most intriguing part of the sermon came when Rafsanjani hinted that progress has been made in his attempts to come up with some kind of compromise with the regime over the election crisis, though he remained elusive about what that could possibly entail. "I have some suggestions," he said, in an oblique reference to his work behind the scenes with Iran's powerbrokers. "I have spoken to some members of the Expediency Council and the Assembly of Experts about them too."
2:40 PM ET -- Defending Karroubi. A reader sends along two interesting videos. In the first watch it here:
Speakers announce Rafsanjani is going to speak, to which people respond: "Hashemi, if you remain silent you are a traitor!" Then at 0:40 -- Karroubi amongst people who greet him: "dorud bar Karroubi" (Hello) then praise him "Karroubi bagheyrat, beres be dade mellat" (Honorable/Brave Karroubi, come to the help of the people!"

Then:
The forces attack, people shout "don't shoot." Then they tell Karroubi who is in the front line: "Karroubi remain behind us!" Then they yell "death to the dictator!"

2:33 PM ET -- Video, complete transcript of Rafsanjani's speech. Video (in 10 minute chunks) is on this person's YouTube account. Transcript here.
Via a reader, some notable attendees: Karroubi, Ansari and Yaser Khomeini (Khomeini's grandson)... Nategh Noori, Hassan Rouhani... Mohesen Rezai (another presidential candidate)... Mortazavi... Mir Hossein Mousavi.
Photos of all here.
2:25 PM ET -- An injured female demonstrator. Video reportedly from today here.
2:14 PM ET -- Flash mobs. A new twist on solidarity with Iran.
2:12 PM ET -- Guardian Council releases Iran election report. From state media: "Iran's Guardian Council has published a 'detailed report' on the country's latest presidential election, which shows how complaints about the results were dealt with."
Via reader David, here's the full report -- if an English version pops up, let me know.
1:59 PM ET -- "Death to Russia!" A fascinating video. From reader Sadeq Rahimi:
Here's a clip from today's prayers in Tehran that I think is a MUST for your weblog! There's not much by the way of image, it's taken by people who couldn't make it inside, but it's the recorded audio that is fascinating. Traditionally, there's this guy at the Friday prayers whom people mockingly call 'vazireh shoaar', or the minister of slogans. His job is to shout slogans through loudspeakers and lead the crowd to chant death to America or Israel or whoever after him. In this clip you hear the crowd going flatly against him as he desperately cycles through the usual slogans (death to America, death to Israel, death to England and so on), and regardless of what he shouts, the crowd keeps repeating one chant: 'marg bar roosiyeh' (Death to Russia) !!
The chants against Russia and China -- whose governments have both recognized Ahmadinejad's election victory -- were widely used today. As noted below by a reader, the strategic benefit here seems to be associating the Iran's government with a foreign power, just as the government is trying to do to tar the reformists.
Update: A regular reader, after watching this video, writes:
I get goose bumps each time I listen to this.


Hats off to all of our people. I am amazed and in awe by their bravery. I feel like I am not big and free enough a person to be called Iranian now....

Thank you, people, Thank you. You fill my eyes with tears...and fill my heart with such a huge sense of pride and gratitude to have known you and lived among you...
1:43 PM ET -- Siemens risks losses due to Iran work. "One of the world's largest engineering firms, Siemens, could lose hundreds of millions of dollars in sales to the Los Angeles Metropolitan Transportation Authority (MTA) because it sold Iran equipment used to spy on dissidents."
1:38 PM ET -- Demonstrators meet a group of Ahmadinejad supporters. Near the end of the clip... it all stays peaceful. Via a reader:
1:33 PM ET -- Karroubi reportedly attacked. "Mehdi Karrubi, a former Parliamentary Speaker and a defeated candidate in the June 12 ballot, was attacked by plain- clothed forces on his way to Friday prayers, his party said on its Web site. Karrubi didn't require hospital treatment after the incident and later returned home."
Here's an account, in Farsi, from his son.
1:27 PM ET -- Ahmadinejad picks VP who praised Israel.
Iranian President Mahmoud Ahmadinejad has appointed Esfandiar Rahim Mashaie as Iran's new first vice president, the official IRNA news agency reported on Friday.

Ahmadinejad announced late Thursday in Iran's northeastern city of Mashhad that Mashaie will serve as the new first vice president in the 10th government, replacing incumbent First Vice President Parviz Davoudi, who was appointed adviser to the president, IRNA said.
Why this pick is particularly interesting:
Mashaie a year ago was severely criticised by the country's hardliners and even rapped by supreme leader Ayatollah Ali Khamenei for saying Iran was a "friend of the Israeli people."

He returned to the theme again in August, saying he had "no hostility against the Israeli people."
1:23 PM ET -- Great new photos of the Tehran University protests from a photojournalist with Demotix. An important detail from Andy at Demotix: "He's one of our most established reporters in Tehran, but is going via a new username because eight of his friends (6 photographers and 2 cameramen) have been arrested. He himself was detained by the Sepah 7 days ago." True bravery -- and because of them, the world is still watching.
Some pictures apparently from today of Zahra Rahnavard, wife of Mousavi, here.
Many more photos posted on Flickr here.
1:15 PM PM ET -- New calls for Mousavi's arrest.
Mousavi should be put on trial as the driving force behind the post-election unrest, according to an Iranian lawmaker cited by the state-run Fars news agency.

"Mousavi has been the main factor behind the unrest," said Esmail Kosari, a member of the parliamentary committee for national security and foreign policy. "People have been harmed and he must be accountable."
11:31 AM ET -- A video archive for Iranians. There are two big problems for people in Iran trying to see some of the amazing footage coming out of their country. 1) Since Internet speed is low, it's much better to download a video rather than watching a streaming version; and 2) Many more would be able to watch if you could access the videos via mobile phone.
This site, developed by some smart and committed activists, is trying to help. All the videos archived there are already downloadable, and soon they'll be available for cell phones. If you know people in Iran, spread the word.
11:10 AM ET -- Brave Iranians gather in front of Interior Ministry.
11:00 AM ET -- How geeks (and non-geeks) can help Iranians.
10:32 AM ET -- Anti-Rafsanjani chants. (Update: Or maybe not.) Thoughts from reformists on Rafsanjani's speech today are very, very diverse. Some are extremely happy with his comments. Some are pleasantly surprised by the speech (given his history of cautiousness) but wish he had gone much further. Others are disappointed, and still others believe he "sold out the people."
In a video posted below, a reader notes, people are chanting "base dige dorooghgoo, Akbar Hashemi (literally: we've had enough you liar, Akbar Hashemi [Rafsanjani])." The reader notes, "It is crucial not to mistakenly identify the unusually high number of people who attended today's prayer as backers or even fond of Rafsanjani. His sermon merely presented people with an opportunity to once more voice their dissatisfaction."
UPDATE: Another reader challenges this translation:
Hi, you've mentioned the chant: "base dige dorooghgoo, Akbar Hashemi (literally: we've had enough you liar, Akbar Hashemi [Rafsanjani])."

But in face they were saying, base dige dorooghgoo, Akbare Hashemi KU? which means, enough of you liar (addressed to the guys who was talking for a very long time before Hashemi), where is Akbar Hashemi.

Taghavi the guy who spoke for a long time before Hashemi was bascially saying things in support of the leader, and people chanted enough, let Hashemi speak!
Yet another reader offers:
I know his speech may have disappointed some people. It was soft, and full of double speak. But we have to remember that this speech is coming from a man who has always moved behind the scenes. The fact that he is even so closely connected to the Green Wave is a pretty big deal. For him to give such a speech that even hints at anything is huge.

The real question is what does all this mean? Perhaps he was trying to comfort the people. Maybe he was hoping to influence some of the hard liners who are now questioning things. What I'm worried bout is that maybe this means his behind the scenes influence has lost its clout and he is forced to come out of the shadows a bit more.
10:29 AM ET -- Several new photos apparently from today are here, via reader Tim.
9:32 AM ET -- Rafsanjani's most important line? Via email, Portland State University professor R. Kevin Hill writes:
There was subtext and not-so-sub-subtext in several of Rafsanjani's remarks, based on the transcript of a live-blogger (caveats about accuracy, accuracy of translation, etc.) excerpt of which follows. If this is accurate, and I'm reading the oblique sermon style correctly, he's articulating a principle of popular sovereignty and calling on the government to resign. I've highlighted the crucial remark:

"The Imam [Khomeini] would always quote the Prophet [Muhammad] who would say to Ali [Muhammad's successor]: leave the people if they do not want you.
9:25 AM ET -- "Something profound has changed." "Iranians are losing their fear and mock the official line."
9:16 AM ET -- Photo of Mousavi at prayers. Allegedly from today:
9:01 AM ET -- Demonstrators reportedly swarming state media HQ. Iranians calling into EPersianRadio.com say that large crowds have gathered outside the headquarters of the state media outlet IRIB. One caller said the building was surrounded by thousands of people, and that demonstrators were trying to break in.
Here's a series of new videos from today:
8:38 AM ET -- Today in Tehran. A great compilation of video from today by Chas Danner:
And one new high-quality clip, again showing very large crowds:
A caller to EPersianRadio.com says he is a former Revolutionary Guard member. Via a reader, "He said that mentally it's so hard, that the basiji forces may not be able to hold up. He said he served 10 years ago and he knows what goes in their mind and how much effect it has on them. Otherwise, why are they asking for volunteers now? He said when they were on alert he couldn't get any sleep and he knows how scared the forces are themselves."
8:19 AM ET -- Mousavi among the people? A caller from Tehran to EPersianRadio.com claims that Mousavi is taking part in the street demonstrations.
Another caller says "so much tear gas... old men laying on the ground. The air was thick with tear gas, so much that you couldn't open your eyes."
And here's video of another reformist presidential candidate, Karoubi, apparently demonstrating today:
8:03 AM ET -- Reports of violence. An account relayed from an Iranian:
"Plastic bullets being used. Getting lots of reports of people hurt. He says every minute its getting bigger and bigger. He says its the biggest protest in weeks. People are starting to come from all the streets, lots of tear gas. He says batons and tear gas, yet lots of people. Fatami seems to be the big street that is happening. He says 1 hour ago, people were headed towards the state-run tv station, but he doesn't know what happened."
Here's a new Reuters report:
Iranian police detained at least 15 people and used tear gas and batons to disperse supporters of opposition leader Mirhossein Mousavi outside Tehran University on Friday, a witness said.

The incident took place as former President Akbar Hashemi Rafsanjani led Friday prayers inside the university grounds.

Mousavi supporters outside chanted slogans calling for the release of people detained since last month's disputed presidential election and for the resignation of President Mahmoud Ahmadinejad when police moved to disperse them, the witness said.
7:52 AM ET -- A note from a reader: "great videos you posted. if you have any sources in iran, please tell them a 22 year old diaspora that has never been to iran was crying tonight in LA watching that. never been more proud."
7:50 AM ET -- Tear gas fired on demonstrators outside Tehran University.
7:25 AM ET -- Mousavi did attend the prayers, his first official public appearance since the vote, Reuters reports.
Here's more video:
7:14 AM ET -- A caller from Tehran to EPersianRadio.com says that several women were stabbed by plainclothes paramilitaries outside Tehran University. "Blood everywhere," she says. "Please tell everyone to get away from the university."
A reader's contact in Iran says something very similar: "The basijis had knives with them. That's why everyone around the university has knives. He says its really bad."
7:09 AM ET -- Women's rights activist reported arrested on way to prayers. Associated Press: "Two pro-reform Web sites reported that a prominent women's rights activist, Shadi Sadr, was beaten by plainclothes militiamen and taken away as she headed toward Tehran University. Sadr was forcible pushed into a car and taken to an unknown location, Mousavi's Web site http://www.mowjcamp.com and a women's activists site http://www.meydaan.com said."
7:02 AM ET -- Massive crowds. Via reader Chas:
7:00 AM ET -- Down with Russia. Here, the crowd chants, "Russia, do us a favor and let go of our country!" A smart reader offers, "The anti-Russia chants are great. It's like the '79 version of death to America. They are associating the regime with a foreign power."
CLICK BELOW FOR TO SEE THE NEXT PAGE OF UPDATES
6:45 AM ET -- EPersianRadio.com continues to have live updates from people in Iran. One caller just said people are fighting, especially around the university. You can here very very loud chanting in the background.
Another caller from Sweden asks people to protest in front of the Russian and Chinese embassies. Another caller in Iran asks people to go to Evin prison and free the prisoners like the French Revolution. Now another caller from Tehran -- he said they had taken his mobile earlier. He is urging everyone to come to the streets.
6:30 AM ET -- Update from Tehran. "My friend just came back from prayer (he is alive) he said there were so many people and it felt really good. He said there were so many people and also so many riot police and they forced people to get separated around University of Tehran and Enghelan Sq. He said he couldn't heard Rafsanjani's speech but didn't matter they chanted with others anyway.. and he was very happy he went."
6:20 AM ET -- First video from today. A very loud and very large crowd:
6:00 AM ET -- Rafsanjani updates. (The updates in this section are in reverse chronological order -- there was no television coverage of Rafsanjani's speech so we were posting updates and translations from readers in real time. Scroll down to the bottom of this section to get the gist of the speech, or read the wire reports directly below.)
Reuters on Rafsanjani's speech:
Iranian police used tear gas and batons to try to disperse tens of thousands of supporters of defeated presidential candidate Mirhossein Mousavi who had flocked to Tehran University for Friday prayers, a witness said.

Influential cleric Akbar Hashemi Rafsanjani, leading the weekly ceremony for the first time since the disputed June 12 election, said many Iranians had doubts about the official result in favor of hardline President Mahmoud Ahmedinejad.

"We are all members of a family. I hope with this sermon we can pass through this period of hardships that can be called a crisis," he said in a sermon broadcast on state radio.

Mousavi, a former prime minister, attended the ceremony in his first official public appearance since the vote, which he says was rigged. The authorities deny any fraud.

Rafsanjani, a key backer of Mousavi's election campaign, also demanded the immediate release of people detained in post-election unrest and called for press curbs to be relaxed.

"In the current situation it is not necessary for us to have a number of people in prisons ... we should allow them to return to their families," he said.

Earlier the crowd inside the hall could be heard on live state radio chanting "Mousavi, Mousavi, we support you," interrupting Rafsanjani's sermon.

The chants died away after he quietened the crowd, urging them "not to contaminate the position and the sanctuary of Friday prayers by comments and slogans."
And here's the AP report:
One of Iran's top clerics criticized hard-liners at the main Islamic prayers Friday, saying the clerical leadership must clear up doubts over the disputed presidential election and should release opposition supporters arrested in the postelection crackdown.

Akbar Hashemi Rafsanjani, a former president who sits on two powerful clerical ruling bodies, made the comments during his sermon before tens of thousands of opposition supporters, with opposition leader Mir Hossein Mousavi sitting in the front row.

The opposition packed the prayer hall to make a show of strength at the weekly Islamic prayers, which broadcast live on radio and are one of Iran's most important and symbolic political platforms. It was Rafsanjani's first time delivering the sermon since the June 12 election. In recent weeks, hard-line clerics have been using the sermon to tell Iranians to fall in line behind Supreme Leader Ali Khamenei and accept the election victory of President Mahmoud Ahmadinejad.

Rafsanjani urged unity and appeared to blame hard-liners for disrupting unity by not listening to the controversy over the election, which was declared a victory for Ahmadinejad but which Mousavi claims to have won.

"Doubt has been created (about the election results)," Rafsanjani said. "There are two currents. One doesn't have any doubt and is moving ahead with their job. And there are a large portion of the wise people who say they have doubts. We need to take action to remove this doubt."

He said the turmoil following the elections "was a bitter period ... all were the losers." He criticized hard-liners for the crackdown on postelection protests, saying they should show sympathy for those arrested.

"Sympathy must be offered to those who suffered from the events that occurred and reconcile them with the ruling system. This is achievable. We need to placate them," he told the worshippers in the Tehran University prayer hall.

"It's not necessary ... to keep individuals in jail. Let them join their families. We should not let enemies criticize or laugh at us ... for keeping our people in jail," he said.
-- I've posted a few instant reactions to Rafsanjani's speech from readers down below.
-- On a radio station, an Iranian calls in from Fatami Square and you can hear loud chanting in the background -- "death to the government that tricks poeple!"
People are now chanting, "Liar, liar, where is your 63%?" (a reference to Ahmadinejad's election vote total). Now, "Death to Russia, death to China" -- two countries that have recognized Ahmadinajead's "victory." People are singing 'Yare Dabestani,' chanting 'Oh Houssein Mir Houssein.'
The caller says "the first group of people just went by, another thousand is passing by surronded by riot forces." A new chant: "I will kill, I will die, I'll get my vote back."
-- From the calls people are getting from Iran, thousands of riot forces are standing in front of Tehran University, a reader writes. "Seems like they are wating to attack people coming out of the university. All streets that are leading to the university is filled with riot police."
Large crowds are reportedly now going from Vali Asr square to IRIB headquarters.
A reader relays word from Iran, "my friend just said, the basijis are being a lot more aggressive than any of the other days, they are breaking up groups very very quickly, a lot more quickly then any previous time."
-- The conclusion of the sermon (three translations): "I have some suggestions. I have spoken to some members of the the expediency council and the assembly of experts about them too. [Signaling that he is the chief of the assembly of experts and the expediency council and he is speaking from that platform]. We must bring back the trust of the people. First of all, everyone must accept the law. The people, the parliament, everyone. We must create a condition so that everyone can speak. We must speak logically. And a part of this is on the shoulders of the broadcasting corporation The guardian council did not make good use of the extra fives days given to them by the leader. We do not need people in prison for this. Let's allow them to return to their families. [More chants of Allah o Akbar] We must join hands with those who have incurred great loss and try to lesson their pain. We must give freedom to the press within the confines of the law."
14:15 We are all members of the same family. We must remain friends and allies. Why have we gone so far as to pain some of our marajeh [top religious leaders]?
14:16 I hope this sermon will pave a way out of this current situation. A situation that can be considered a crisis.
'Unfortunately the opportunity given by the Supreme Leader (5 extra days to submit election fraud evidence) wasn't used properly, but that's over now. People shouldn't be in prison. Let them get back to their families. Our enemies are laughing at us (b/c we have put our people in prison). Don't limit the media if they operate within the law.'
From another reader: 'We are now past the stage where the Guardian Council could have restored the peoples trust. We must be able to tolerate one another. We must compensate the families that have been harmed. We must let the press be free, we should refrain from intimidation. We are all one family. We (he must be referring to the opposition) have been involved in government for 30 years.'
-- Rafsanjani: 'Which ever of those elements of our governance (Islamic or Republic) is not respected, then we have failed our revolution. Towards the end of the election campaign, some people were abusing the system, using the national television and radio... [speech in interrupted by jeers]... The majority of the people are suspicious of the election. Today is a bitter day. It is a bitter time. Everyone is losing. We need unity. We need unity more than ever today, given the numerous threats facing our nation.'
'You all know me, i do not and never do take sides. But my opinion is that we must find a path of unity. My solution: the assembly of experts has been consulted and we conclude that the trust of the people must be restored. This must be our priority. Everyone is within the framework of the law. We must proceed within the framework of the law. We should follow the legal paths. Restoring the peoples trust will not happen over night. Everyone should be able to say their words. IRIB and radio should give everyone a chance.'
-- Crowd begins chanting loudly again, Rafsanjani pleads for calm. None of our readers can figure out what the crowd is chanting.
-- "Now he talks about how the previous regime was toppled by the people and how he worked with the Imam on a daily basis, and how Imam wanted the goverment to be by the people. He is quoting a story by a 13th century Islamic scholar, reading it in Arabic (you get extra points, kind of like talking Latin by the Pope) and translating to Farsi, again basically arguing why the support of people is so important."
The quote, another reader says, "If people are satisfied and happy then you may continue to govern with constitutional authority." Another reader, "In our constitution everything is the people's vote. It's Islamic and it's a republic."
-- Violence being reported outside the sermon in Tehran. One reliable Iranian on Twitter: "I am alive.the hit ppl with batons and pipes in 12 farvardin and daneshjoo avenue!"
-- Rafsanjani now addressing the elections. 'Very good beginning to the electoral campaign. The people should take pride in their participation. He wishes the same trends could have continued til today. Sadly it didnt go that way. The main question in my second segment is 'what do we want from our revolution'?'
Another account, "He is saying we should thank the people for showing such a support for the election, and unfortunately the outcome was not how he had hoped for. He said you are hearing this from me, my history goes back to 60 years. I worked with the Imam (Khomeini) and the Imam historically wanted the people's support."
-- Crowd now interrupting Rafsanjani, he is asking them to stop. He is addressing the violence against Muslims in China. 'May god bring justice to all the criminals and give patience to the victims (in the context of death of the 7th imam).'
-- The end of point 1 of Rafsanjani's speech:
Rafsanjani is getting teary. "The prophet respected the rights of all those under his rule." He brings an example from the end of the prophet's life where the prophet comes to the people and asks that if he ever treated anyone unfairly, they speak up and let him know.

The prophet felt, during the last years of his life, that animosity was brewing amongst his people [he is crying now]. The prophet felt that his old friends are now enemies.

The prophet went to Baghi [where his old friends were buried] and said to them: you are lucky that you are no longer here to see that your old brothers are killing and destroying one another.
-- A caller to this radio station says the gate at Tehran University (site of the prayers) is closed, people are being turned away. The caller said mostly Basij are in the arena. People began shouting "Death to the dictator" and tear gas was fired in response.
-- CNN's Reza Sayah says some demonstrators were chanting this morning, "Hashemi (Rafsanjani), if you stay silent, you have committed a crime."
-- The Prophet was so concerned about harming anyone that he asked for forgiveness before death, if he has in anyone caused harm to his people.
-- First shot at Khamenei? Rafsanjani says, the Prophet was always careful not to violate any person's right.
-- Rafsanjani discussing the origins of Islamic rule and how it turned Medina in Saudi Arabia into a major influential story. "I guess his point is Mohammad didn't use force," one reader says.
-- A photo of crowds heading to prayers apparently from today, via reader Chas:
-- A reader in contact with Iranians says the speech is not being aired on Iranian TV. CNN is not airing the speech either, despite claiming it would.
-- I have three items to discuss. Number one, explaining the fundamentals of Islam and the Islamic Republic. Number two, goals of the revolution. I want to clarify the goals of the revolution to the youth, so they understand where we have come from and where we are going. He says he will express his personal views and hopes that people in charge will listen. The third part will be about current day events and the conditions we are in. I will try to draw out solutions the way I see them. Of course, these will be my personal opinion.
-- This is a holy place, let us not allow events to get out of control...
-- Basij chanting: the blood in our veins is a gift to our leader (threatening Rafsanjani) & Raf says tnk u! let me start!
Reaction to Rafsanjani's speech. A collection of reaction here.
-- From a reader:
Rafsanjani started talking about the violence in China. Then he added how the violence was against the Muslims in China. Though the way he was talking about China was really....I don't know how to explain. His tone wasn't convincing. He sounded like he was hinting towards something else (violence in Iran) Bringing up China was way too random. Why even bring it up? I think it was his way of talking about was going on in Iran. His whole speech pretty much was about Iran and the current issues facing it, though it was in a very indirect way; which was a smart move on his part.

I personally think he did well. He talked about the prisoners, he talked about the media restriction, about how the government isn't allowing families who lost a loved one to mourn properly. He talked about a lack of trust in the government, about what the revolution was about and what it was meant to be. People need to realize that he holds a high post and he can not directly accuse Khamanei and Ahmadinejad. The whole speech was about human rights, the freedom to protest and how a government is selected by its people. I'm actually surprised that he took a direct stab at the Iranian press for favoring Khamanei and Ahmadinejad. Before the speech, I was skeptical, but once I realized that none of the Iranian channels are airing the speech I was hopeful.
Another reaction:
I think it was pretty bad nico, a few soft shots here and there, but basically what's done is done. it's over, time to move on! i think it was pretty spineless. I'm not surprised either. I never looked him as the one who's gonna save us all. i had seen him in action for too long. I mean, no direct shots at Khamenei? Forget direct shots, nothing remotely close. He put him back in his untouchable spot again. "it's between us, let's figure something out." But did i expect he was gonna risk his billions, family, spot in the government, etc, etc? nooo."
4:41 AM ET -- Prayer organizer warns speakers. Taghavi, "the head of the organization that oversees the Friday prayer imams is still speaking," according to one source providing updates from Tehran. A few of his Taghavi's comments:
Whoever participates in the Friday prayers is strengthening his ties with the leader... The Imam is speaking on the behalf of the supreme leader and thus must only speak of those policies approved by him. The Imam must organize his speech according to these policies... This podium and this gathering must never be used on behalf of any political party or political cause. The Friday prayer is a prayer said in allegiance with the supreme leader. It is a prayer of unity and brotherhood... Unity is a policy that must be propagated by the Friday prayer. Respect for the law is another such policy. We must accept the law even if it is not to our advantage.
4:37 AM ET -- Live audio feed of the sermons is here. (Reader Sam notes, "it is a monarchist radio station so the host interrupts with political commentary.")
This account on Twitter is apparently doing live updates in Farsi.
4:14 AM ET -- Will Iran's state media show Rafsanjani? No sign of him yet.
Iranian state TV is currently broadcasting via its five channels:

1) a discussion on havij bastani (an Iranian desert with carrots and ice cream)

2) a 1986 Japanese cartoon

3) an Indian movie

4) an even cheesier Iranian movie

5) a documentary on the Iran-Iraq war
3:46 AM ET -- Massive crowds reported. From an Iranian on Twitter: "Massive crowds marching toward Tehran University as I type this, I'm hoping for a historic day, hope is all we have now"
Another, unconfirmed, tweet: "4k-5k basijis in prayer area & slept there.most of crowd is stuck outside but chanting is louder than speakers inside"
3:20 AM ET -- Watching Rafsanjani live. CNN just said it will be airing Rafsanjani's speech live.
I'm told you can watch a stream here via Iranian stations, probably IRIB 1.
3:00 AM ET -- "Tensions build ahead of Rafsanjani speech." The Los Angeles Times has a great scene-setting piece -- here's the intro:
A self-described "party girl," 28-year-old Ameneh Saeedi has spent the last few days brushing up on her prayers, which she hasn't performed since she was forced to in high school.

This morning, Saeedi, a secretary, will skip her daily makeup routine and don an all-covering black hijab to attend a potentially momentous sermon by Ayatollah Ali Akbar Hashemi Rafsanjani, one that could herald a new stage in the political drama that has followed the disputed June 12 reelection of President Mahmoud Ahmadinejad.

Saeedi is among the thousands of Ahmadinejad opponents expected to show up at the Tehran University prayer service to be led by the powerful cleric. Reformist leaders, including presidential candidates Mir-Hossein Mousavi and Mehdi Karroubi and former President Mohammad Khatami, have vowed to attend.

Rafsanjani's long-awaited sermon could pour water on the ongoing fire of protests or add more fuel to the dispute within the ruling establishment and Iranian society over the election results, which the powerful Guardian Council confirmed again Thursday in a 39-page document posted to its website.

Saeedi joked that she voted for Mousavi at the behest of friends. "One vote cost me a lot. I became a practicing Muslim again," she said.
THURSDAY, JULY 16
4:33 PM ET -- 7 photographers detained in Iran. AP:
Media monitor Reporters Without Borders says five photographers and a cameraman have been detained in Iran over the past week.

The Paris-based group listed five Iranian photographers seized Saturday, nearly a month after the June 12 presidential elections that prompted a wave of opposition protests. It says French-Iranian cameraman Said Movahedi was detained July 9.

The reason for the arrests is unclear.

Reporters Without Borders said in a statement Thursday that "The Iranian government fears images" of the protests.

The group says at least five other photographers or cameramen have been injured by police or militias during the crackdown on opposition protesters. It says 41 journalists are behind bars in Iran.
3:16 PM ET -- Joe Klein previews Friday. Via Talk Islam:
There's lots of speculation about what Rafsanjani might say. One Iranian friend said, "It's the speech of his life, a chance to redeem his career. He must call for the rejection of the election results." Unfortunately, that's never been Rafsanjani's style and is an unlikely alternative now. But he and his family are also too closely identified with the protest movement for him to just acquiese and kowtow to the Revolutionary Guard Corps-dominated government. Another Iranian friend predicts, "He'll announce the formation of a political front that will work within the system but oppose the Ahmadinejad government." That seems more plausible.
3:14 PM ET -- Outside Sohrab's house. Iranians gather, sing and chant yesterday outside the home of slain 19-year-old demonstrator Sohrab Aarabi.
This movement is alive and well.
3:07 PM ET -- A Conversation About the Elections, Protest and the Future. Keeping the Change reviews a big panel in New York last night featuring Shaul Bakhash, leading Iran expert at George Mason University; Roger Cohen, renowned New York Times columnist; Haleh Esfandiari of the Woodrow Wilson Center who suffered an eight month prison term in Iran; and Karim Sadjadpour of the Carnegie Endowment for International Peace.
2:35 PM ET -- A new Poem for the Rooftops. Translated by readers and captioned by Chas Danner.
Incidentally, a reader passes along word from a friend in Iran: "She said the Allah-o Akbar shouting off of the rooftop is really loud tonight. That's more like a confirmation of coming out tomorrow, safest way of sending the signal."
2:28 PM ET -- Hardliners organizing to disrupt Rafsanjani's sermon. From NIAC:
Mowj Camp, a pro-Mousavi website created recently, has reported that the hardliners "are extensively preparing to prevent the presence of [Mousavi supporters]" at the Friday prayer.

"After hearing about the decision of Mousavi supporters to attend and the possibility of a green movement to form at the Friday prayers, supporters of [Ahmadinejad] have become extremely worried and are trying to weaken the presence of the greens and overshadow them."
2:25 PM ET -- Iran moves to curtail lawyers. Via reader Nancy, Human Rights Watch issues a statement:
Iran's government should withdraw new regulations that severely limit the independence of the Iranian Bar Association and would give the government control over a lawyer's right to practice, Human Rights Watch said today.

Revised implementing regulations (bylaws) to the law establishing the independence of the Bar Association would give the Judiciary, whose head is appointed by the Supreme Leader and which oversees the Justice Ministry, the decisive role in approving lawyers' licensing applications. The Bar Association has exercised that right for the last 50 years, and the 1955 law establishing the bar's independence says that the law cannot be changed without the bar's approval.
2:19 PM ET -- Rafsanjani's prayers on Friday. Anticipation is building, and Ahmadinejad is not expected to attend, the New York Times reports:
Opposition supporters vowed on Web sites and social networking sites to show up at the prayers in force. There were reports that green prayer mats -- the color green symbolizing both Islam and the opposition -- were sold out across the city.

The vast hall at Tehran University where prayers are held was expected to be stacked on Friday with government supporters, and the intelligence minister, Gholamhossein Mohseni-Ejei, was quoted by the Fars News Agency as warning Iranians to not turn the sermon "into an arena for undesirable scenes."

Mr. Ahmadinejad, who embarked Thursday on a provincial trip to the northeastern city of Mashhad under heavy security, is not expected to attend the prayers.
A "political analyst" who has worked with Rafsanjani, quoted by the Times, offers his insight on what Rafsanjani may say: "He is known as the man behind the scenes and favors those kinds of negotiations rather than making bald public statements. He has said he will say what he has to say but in his own way."
2:12 PM ET -- Iran summons French ambassador to complain about crackdowns on protesters on Bastille Day.
Meanwhile, the French ambassador expects to meet for the second time on Saturday with Clotilde Reiss, a young French lecturer being held in Tehran's notorious Evin prison.
12:21 PM ET -- Ahmadinejad: Iran will strike enemies "in the face." Some trash talking:
Newly re-elected President Mahmoud Ahmadinejad launched a fierce attack on the West on Thursday, saying Iran's enemies had tried to interfere and foment aggression in its disputed presidential vote last month.

"In this recent election the enemy tried to bring the battlefront to the interior of this country," Ahmadinejad told a big crowd in the northeastern city of Mashhad.

"But I have told the enemies ... that this nation ... will strike you in the face so hard you will lose your way home," he said in comments translated by English-language Press TV.
12:12 PM ET -- Proposals on U.S.-Iran policy. The Israel Policy Forum, a thoughtful group, has a new paper outlining its ideas on Iran diplomacy.
The group basically backs the Obama administration supports, but argues that the election unrest requires a shift from public to private/secret efforts at negotiations.
We still believe that the President should pursue a policy of engagement given the dire consequences of failing to move on a fresh approach. However, we strongly advise that the initial contacts be more private and secret than would have been anticipated originally. It may also be necessary to rely on Track Two in which participants acting in their private capacity have the support of their respective governments to talk, but not to negotiate. As a means of setting the stage for greater mutual involvement and understanding Track Two is more important now than would have been the case originally.

The administration must pursue a consistent policy toward Iran that makes it clear that the United States is prepared to talk with any government in power, given the perils precipitated by Iran's development of a nuclear force, its support of terrorism, and its more aggressive foreign policy in recent years. At the same time, given American values and human decency, we are also obligated to oppose the Iranian government's oppression of its people. Therefore, President Obama has taken just the right combination of caution and firmness. He has admirably presented the United States as prepared for serious engagement and negotiations, while making our opposition to the Iranian government's treatment of its people clear and firm.
7:59 AM ET -- News agency: Iranian nuke chief resigns.
The head of Iran's nuclear agency tells an Iranian news agency that he has resigned.

Gholam Reza Aghazadeh gives no reason for his resignation from the post. Aghazadeh, however, has long been close to opposition leader Mir Hossein Mousavi, who claims to be the victor in June 12 presidential elections and says the government of President Mahmoud Ahmadinejad is illegitimate.

Aghazadeh is quoted as telling the semi-official ISNA news agency that he submitted his resignation 20 days ago to Ahmadinejad, who accepted it. In the ISNA report Thursday, Aghazadeh says he also resigned from his other post, as one of Ahmadinejad's vice presidents.

Aghazadeh and other nuclear officials could not immediately be reached for comment.
WEDNESDAY JULY 16
6:43 PM ET -- Torture victims tell their stories. Via reader Marc, a heart-breaking video, produced before the elections, featuring victims of torture in Iran's prisoners telling their stories, as well as commentary by human rights activists and political prisoners.
6:31 PM ET -- "Behind Iran's silence." The latest by the New Yorker's wonderful Laura Secor. No need to excerpt, it's worth reading the whole piece.
5:43 PM ET -- Clinton's remarks on Iran. From the Secretary of State's big speech today:
3:52 PM ET -- Mousavi confirms his attendance at Friday's prayers in a new statement. This will be his first public appearance at a state-sanctioned event in weeks. I'm going to be staying up late and covering it live on Friday morning, fyi.
Update: Here's the AP report:
Iranian opposition leader Mir Hossein Mousavi vowed not to let the blood of protesters killed in postelection crackdown go in vain as he met with the family of a young man shot to death during the turmoil, reformist Web site reported Wednesday.

Mousavi, meanwhile, announced Wednesday that he will attend Tehran's main Friday prayer services this week for the first time, a key symbolic assertion of the opposition's presence after the crackdown.

The sermon Friday is due to be delivered by Akbar Hashemi Rafsanjani, a powerful cleric in Iran's leadership who has not performed the sermon since the turmoil erupted following the disputed June 12 presidential election. Rafsanjani is a top rival of President Mahmoud Ahmadinejad and is believed to be a strong behind-the-scenes backer of Mousavi.

"I'll join you (for prayers) on Friday July 17," Mousavi said, according to his Web site ghalamnews.ir.

The main Friday prayer sermon at Tehran University is a significant political platform that hard-line clerics have used in recent weeks to demand a halt to postelection protests and spread the message that that turmoil was fueled by foreign enemies. Rafsanjani's sermon could give the first opposition voice in the sermon.

The pro-Mousavi Web site mowjcamp.com said reformist leaders will hold street protests after attending the Friday prayers.
3:48 PM ET -- Allah-o Akbar! Via a friendly reader, video of the chanting from last night. How do we know it's from last night? Because the videographer uses the cover of the newspaper of Etemad Meli to show the date. Very crafty!
3:47 PM ET -- Returned a little while ago from speaking at an event at NDN about Twitter and Iran. Will post video when available.
10:40 AM ET -- Clinton to Iran: Time is running out.
Hillary Clinton will give what one administration official familiar with the U.S. Secretary of State's preparations described as a "muscular" foreign-policy address this afternoon before the Council on Foreign Relations in Washington, D.C.

As The Cable reported last week, Clinton appears to be using the occasion to raise her profile amid Washington chatter that she has not yet seemed to fully dominate her turf as the nation's top diplomat. It's a perception Clinton seems set to challenge. [...]

[A] key theme of Clinton's speech appears to be defending the administration's pursuit of negotiations with Iran over its nuclear program, despite widespread international outrage over the Iranian regime's violent crackdown on demonstrators protesting against alleged vote-rigging in the June 14 presidential election. Conservatives in particular have said that Obama was slow to condemn the Iranian government's conduct, a charge the White House and its defenders deny.
9:56 AM ET -- Reports: Missing Iranian woman raped. Shirin Sadeghi writes:
First there was Neda. Then there was Sohrab. Now there is Taraneh.

The names and stories of the Iranians who have been brutalized or killed in the aftermath of the post-election protests are gradually seeping into a memorial vault of the faces of suffering and endurance in the name of sociopolitical reform.

On Friday July 19, a large group of mourners gathered at the Ghoba mosque in Tehran to await a speech about the martyrs of the post-election protests by presidential candidate Mir Hossein Mousavi. According to one Iranian blog, 28-year-old Taraneh Mousavi was one of a group of people that was arrested by plainclothesed security forces for attending the gathering.

Taraneh, whose first name is Persian for "song", disappeared into arrest.

Weeks later, according to the blog, her mother received an anonymous call from a government agent saying that her daughter has been hospitalized in Imam Khomeini Hospital in the city of Karaj, just north of Tehran -- hospitalized for "rupturing of her womb and anus in... an unfortunate accident".

When Taraneh's family went to the hospital to find her, they were told she was not there.
Much more on this here.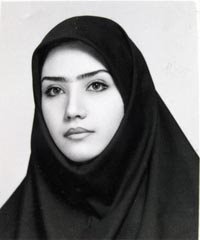 1:47 AM ET -- Supreme Leader Khamenei diminished in Iranians' eyes. Analysis by the L.A. Times' Borzou Daragahi:
For two decades he was considered to be above the petty political squabbles, a cautious elder contemplating questions of faith and Islam while guiding his nation into the future.

But Ayatollah Ali Khamenei, whose title of supreme leader makes him Iran's ultimate authority, has gotten his hands dirty. His decision in recent weeks to so stridently support the nation's controversial president after a disputed election has dramatically changed his image among his people, setting in motion an unpredictable series of events that could fundamentally change the Islamic Republic.

"Public respect for him has been significantly damaged," said one analyst, speaking on condition of anonymity. "Opposing him is no longer the same as opposing God."

The venerated Khamenei has even become the target of public jokes and criticism.
12:41 AM ET -- Event today -- a request. I'll be speaking today on a panel called, "Twitter, Iran and More: Impressions from the Front Lines of the Global Media Revolution."
I have my own thoughts on how Twitter has impacted the uprising in Iran -- but I'd like to share some of yours as well. If you've got stories or thoughts about Twitter and Iran specifically, please shoot me an email. Thanks as always.
12:04 AM ET -- Solidarity. A lot of people showing support in Montreal:
TUESDAY, JULY 14
11:56 PM ET -- "Women commandos" in Iran. Robert Dreyfuss, who wrote a fantastic cover story for The Nation magazine a few weeks ago based on his post-election reporting from Tehran, is back with a new piece. Here's a bit:
So strong is the women's movement that a web site linked to Iran's intelligence ministry has begun referring to "woman commandos" in describing post-election protests, according to Haleh Esfandiari, who added that there are reports that Zahra Rahnavard, Mir Hossein Mousavi's well-known activist wife, is the leading voice behind the scenes urging Mousavi not to accede to pressure to halt his campaign against the election results. (So well known is Zahra Rahnavard that, when Mousavi became prime minister in the 1980s it was said in Iran that "Rahnavard's husband was named prime minister.")
The complete piece is here.
11:50 PM ET -- Mousavi and wife visit Sohrab. (I posted this several hours ago but am moving back up to include the video.) Earlier today, Mir Hossein Mousavi and his wife Zahra Rahnavard visited the home of Sohrab Aarabi, the 19-year-old Iranian who was killed during demonstrations last month. Photos are here and here. Much more on Sohrab below.
Here's video -- a reader offered this overview of what Sohrab's mother is telling Mousavi and Rahnavard:
She says that earlier she was extremely distraught. But now she's glad that Sohrab's death (the spilling of his blood) is helping pave the way. She says it's amazing how brave and patient the kids are who attended the demonstrations... She had hoped that her son was in prison. That he would be released soon, be able to go to school and have a future. Unfortunately they (the regime) does not even know how to deal with a 19 year old.

I'm angry with them because they kept giving me the run around; for a long time, sending me to different places. I will revenge my child. I will revenge his death because they spilled his blood needlessly. My child went out with just a green ribbon. The green ribbon was his voice. But they had everything: guns, batons, electric batons, etc... They purposely forced some of the kids into less crowded areas so they could kill them. That way they would not be able to go out to demonstrate anymore. I do not like to see the youth's blood spilled. They should be allowed to rally and express themselves. Now the whole world knows. They will not get away with this. Justice always prevails.

As you know, we ourselves (she's including Mr. & Mrs. Mousavi) were kids during the Shah's time. I myself used to go to demonstration rallies, majority of which were organized by or attended by Mr. Taleghani, Mr. Montazeri, and Mr. Khomeini and we succeeded. Now too people will succeed. They will support each other and reach their goal. I just want to say that I'm proud (of her son) and thank you very much for your visit and your kindness.
6:44 PM ET -- Petition for American academic imprisoned in Iran. New York's The New School and Endangered Scholars Worldwide have launched a petition drive demanding the release of imprisoned Iranian-American academic Kian Tajbakhsh.
Read more about Tajbakhsh and sign on here -- if you include your email, they will "send you further updates on Kian's case and information about how to help."
6:39 PM ET -- Smearing Rafsanjani. The state media find a target ahead of Friday's prayers.
6:36 PM ET -- Hundreds of families still waiting, in agony.
Several dozen families camp outside Iran's daunting Evin prison, trying to learn the fate of loved ones who vanished in post-election turmoil. A month into the government crackdown, the number of killed and arrested remains unknown, but human rights groups believe the death toll is far higher than the official figure of 20.

Many of at least 500 known to have been arrested have disappeared in prisons, held in secret locations and barred from contact with families. Rights groups say perhaps dozens of others have not been heard of since the protests and their relatives still cannot determine whether they are now locked in a cell or dead.

Over the weekend, about 50 men and women held vigil in Tehran before the gates of Evin, the main prison for political detainees, waiting for news on whether their relatives are inside, a witness told The Associated Press. Some of the women read aloud softly from the Quran, others chanted "God is great" from time to time. But mostly they stood silent, the witness said.

"They will call you soon. Go home and wait for the phone to ring," a police officer told them. But the families remained in place.
6:34 PM ET -- In possible Iran signal, Israeli boats cross Suez. AP reports:
Two Israeli warships sailed through the Suez Canal on Tuesday, Israeli and Egyptian officials said, a move that appeared to be a new signal to Iran that Israel's reach could quickly extend to its archenemy's backyard.

The Suez Canal is a strategic waterway linking the Mediterranean to the Red Sea, the gateway to the Persian Gulf. Use of the Egyptian-controlled canal means Israeli naval vessels could reach waters off Iran in a matter of days, instead of taking a much longer route around Africa.

Israeli vessels regularly use the canal. But what is noteworthy in recent weeks is that the navy's moves have been publicized, albeit unofficially, by Israel.

Two of Israel's Saar class missile boats crossed through the Suez Canal and into the Red Sea, Israeli defense officials said. Speaking on condition of anonymity because the move was not officially publicized, they said it was connected to "the navy's recent activities around the Red Sea."
5:19 PM ET -- Solidarity. A fun video filmed in Ecuador nearly 6,000m above sea level, via reader Sara:
4:51 PM ET -- Mousavi's new political group. The Los Angeles Times notes some new details, including apparent help from Rafsanjani:
Iran's leading opposition figure plans to forge a new reformist political front that would challenge the country's dominant conservatives, his top aide said today, as the country's political camps brace for a possible confrontation during Friday prayers this week.

Mir-Hossein Mousavi's top advisor, Ali-Reza Beheshti, said reformists would pursue their case against President Mahmoud Ahmadinejad by forming a political front that will have all the rights of a political party except being able to call for rallies. [...]

The Islamic Iran Participation Front, a reformist political grouping, has been operating for years but has been unable able to break through Iran's legal and political restrictions to obtain and exercisepower. But the reformist cause could be strengthened with the help of Ayatollah Ali Akbar Hashemi Rafsanjani, a powerful cleric who is a pillar of Mousavi's support.

Rafsanjani said he would endorse Mousavi's plan for a "united moderation front," according to Mohammad Hashemi, his brother. "He had even formulated the charter to a certain extent but this front did not materialize for certain reasons," he told ILNA.
4:47 PM ET -- Parsing an Ayatollah's absence. Scott Lucas examines the latest analysis of Iran's clerical establishment, and includes this interesting detail: "One indication that can be revealed [from a phone call with Iran analysts] is the closing statement of Ayatollah Reza Ostadi, leading Friday prayers at Qom, that he would not do so again in the near-future. Ostensibly, this was for health reasons, but the impression is that Ostadi and other ayatollahs wish to avoid public appearances until there is some resolution."
4:45 PM ET -- Paper: Tehran morgues holding hundreds of bodies. Via a reader:
The on-line Farsi-language newspaper, Nooroz, reports that hundreds of unidentified dead bodies are being held in Tehran's morgues. According to Nooroz, the government has provided little information on the fates and locations of those individuals detained during the recent unrest in Iran. One of the few official organs providing information on the detainees is the office of unidentified dead persons, which has summoned some families to various morgues around the city to determine whether their loved ones are among the dead. Nooroz newspaper reports that those families, who find their sons or daughters among the countless corpses, are threatened and pressured into signing statements attesting that their family members died in car crashes or as a result of other ordinary, run of the mill accidents. Unless the families sign these statements, the cherished bodies of their loved ones are withheld from them.
4:28 PM ET -- Activists turn the water red in Mahabad. Photos here, via reader Sean.
4:33 PM ET -- Helping Iran target Iranians. I'm late to posting this, but Tim Karr with the media rights group Free Media has a fascinating post on the "deep packet inspection" process that is being used to censor Iranians online.
4:32 PM ET -- Thanks for bearing with me. As you know if you've ever moved offices, it is a real pain. Trying to post as often as possible but it's been a bit difficult these last few days.
2:59 PM ET -- New Iran media law proposed. This sounds frightening, via the state-backed Tehran Times:
Iran has proposed a new set of media guidelines to ensure that any criticism of state affairs will not stray from objectivity in the future.

Head of Iran's General Investigation Organization Mostafa Pourmohammadi said Tuesday that the projected guidelines would by no means limit the influence of state media, but would merely ensure that future criticism is constructive and presented in a non-judgmental manner.

The new media law came after state media became awash with provocative, insulting, derogatory, and defamatory reports following the June 12 elections.

Update: A reader suggests that I'm reading this report the wrong way, that this reform will make the state media less propagandistic. We'll keep tabs on this.
10:21 AM ET -- "Mousavi 'party' gains momentum." That's the headline from state-backed Press TV:
Amid suggestions to defeated presidential candidate Mir-Hossein Mousavi to establish a political party, an influential Principlist figure steps up to endorse the idea.

A senior member of the Islamic Coalition Party and leading Principlist figure, Habibollah Asgaroladi describes the move as a 'favorable' one, saying, "Establishing a party to voice one's ideas and political perceptions is a wise move."

"To clarify political actions and to show respect for the collective intellect, politicians need to come together in a political formation," Asgaroladi added.

Last week, the Reformist Etemad-e-Melli daily broke the news about Mousavi's plans to launch a political party to pursue his goals.

The daily said that the party was expected to be established before President Mahmoud Ahmadinejad's inauguration.
10:18 AM ET -- Analyst in Tehran: The people have left their leaders behind.
10:13 AM ET -- Ahmadinejad to take oath in August.
Iranian President Mahmoud Ahmadinejad will take the oath of office before parliament in early August following his hotly-disputed re-election, the ISNA news agency reported on Tuesday.

The hardline Ahmadinejad will be sworn in as the 10th president of the Islamic republic between August 2 and 6 after being confirmed by supreme leader Ayatollah Ali Khamenei and will then unveil his new cabinet, it said.
10:11 AM ET -- Life in Evin prison. A regular reader sends over a message: "Hey Nico, one of my family members is in Evin and we just got news. The cells that they are kept in are meant for 30 people but 60 people are in them. There are only a few beds for the injured people. Everyone else sleeps on the ground. ... Families also need to pay around 20 dollars to go see them. That is only if prison officials allow the family to see them at all."
MONDAY, JULY 13
8:01 PM ET -- Sohrab becomes a martyr. The New York Times has more on 19-year-old Sohrab Aarabi, whose story I noted earlier (10:42 AM).
Iran's opposition movement consecrated another martyr on Monday, with the funeral of a 19-year-old named Sohrab Aarabi, whose family just discovered on Saturday that he had died last month of a gunshot wound to the heart. Mr. Aarabi had been missing since the huge opposition rally in Tehran on June 15, which was followed by clashes between opposition protesters and Basij militia members during which several people were shot and killed. [...]

Bloggers using Twitter added the tag #Sorhab to many of their updates on the post-election turmoil, alongside the tag #Neda, indicating that he has become, like Neda Agha-Soltan, a martyr.
Inter Press Service has much more here.
Here's video of Sohrab's mother at his funeral, with English subtitles:
7:55 PM ET -- What is Tehran's mayor saying? I'm having a difficult time deciphering this article from the Google translation. Here's a piece:
Tehran Mayor Qalibaf, speaking to senior executives of Tehran Municipality: "Today we in a sensitive circumstances and by using our experiences from earlier occasions we must preserve our vigilance since preservation of the regime is of supreme importance and according to His Holiness the Imam we must consider the Guardian Jurist as the authority with the final say so that the regime is not harmed...
Tehran's mayor is relatively moderate and has frequently criticized the violent crackdowns on demonstrators. Is he sounding a new line here?
7:50 PM ET -- Major changes coming to Ahmadinejad's cabinet. So says Ahmadinejad's senior aide Mojtaba Samareh Hashemi.
7:46 PM ET -- Former Cheney adviser John Hannah: Bush deserves more credit for the uprising in Iran.
7:40 PM ET -- Smearing Montazeri. One day after Grand Ayatollah Montazeri issued a fatwa targeting Supreme Leader Khamenei...
Raja News, which is a strong supporter of Ahmadinejad, claims that Ayatollah Montazeri has been "sick for several months," suffering from "imbalance and severe memory loss." Montazeri has been supportive of the demonstrators and has condemned the government's post-election behavior as contrary to Islam.

According to their reports, statements that are supposedly from Montazeri are in fact being written by other people. "Mohsen Kadivar, who is outside Iran, along with one of Montazeri's sons are primarily responsible for creating these fatwas and statements, using Montazeri's stamp and publishing them through anti-revolutionary media and have probably downgraded Montazeri's role to a low level political element."

His son, Ahmad Montazeri, denied the claim and said in an interview with Parleman News that his father is perfectly healthy.
7:32 PM ET -- Ahmadinejad-Parliament meeting on election unrest. State-backed Press TV has an opaque report about Ahmadinejad's upcoming meeting with Iranian parliament members who met previously with Mousavi and Rafsanjani.
Iran's Parliament's national security commission will discuss post-election events with the president and the judiciary chief in a sequel to meetings with other top officials.

"This meeting is part of the committee's agenda with respect to post-election incidents in the country," Deputy Head of the Parliament (Majlis) National Security and Foreign Policy Commission Hossein Sobhaninia told reporters on Monday.

He also explained that the aim was "to put across suggestions and exchange important information" on Iran's current affairs.

Sobhaninia added that the meeting with President Mahmoud Ahmadinejad and Judiciary Chief Mahmoud Hashemi-Shahroudi will be held this coming Saturday.

Committee members have already met with senior clerical figures, former Reformist president Mohammad Khatami, the Head of Iran's Expediency Council, Akbar Hashemi-Rafsanjani, and defeated presidential candidate Mir-Hossein Mousavi.
7:13 PM ET -- Geithner to talk Iran sanctions in Arab world. A friendly reader passes along the content below from the financial analysis site RGE Monitor.
I've sounded skeptical notes about sanctions before, but there are certain "smart sanctions" targeting the personal assets of Iran's leaders that could be quite effective. And as an Iran analyst noted to me the other day, it is much better for the White House to be taking the lead on sanctions than Congress: if conditions change in Iran, the White House can undo the sanctions with the stroke of a pen, while Congress would take years to reverse theirs.
Treasury Secretary Geithner will visit Saudi Arabia and the United Arab Emirates (UAE) in mid July as part of a trip to talk with key partners before the G20 meetings (Saudi Arabia is the only Arab member of the group). Key topics on the agenda likely to be the enforcement of sanctions towards Iran, including the possibility of deeper sanctions, investment in the US, transparency of sovereign wealth funds (UAE has among the largest globally) as well as discussion on the long-term fiscal plans of the U.S. with these key US creditors. US trade and investment with the UAE has been climbing and is largely in non-oil areas.

The Iran Connection

# The UAE, especially Dubai has significant trade relationships with Iran and there are many Iranians resident in Dubai. Some U.S. politicians worry that the increase in nuclear technology to the UAE through the civilian nuclear cooperation could be passed to
# EIU: US has been putting pressure on UAE, others to cut down on business with Iranian banks. Emirati authorities resticting trade in dual use technologies
# US still provides security umbrella and significant military aid to countries like Egypt, Middle East is also sourcing weapons, military technology from Europe, China but this is rising from a low base. Chinese interests in the region are still primarily energy related.
# U.S. military supplers are expanding business in the region. Raytheon/Lockheed Martin $3 billion contract to supply PAC-3 anti-missile systems to the U.A.E. (December 2008)
6:28 PM ET -- Rafsanjani's speech part of "perfect storm"? Scott Lucas assesses what Rafsanjani's speech on Friday could bring:
So the perfect storm of the opposition from "without", the public challenge symbolised by the leadership of the Presidential candidate Mousavi, and the opposition from "within", the private manoeuvrings of former President Rafsanjani, may be imminent. Rafsanjani, having refused to lead prayers in recent weeks and limited his public appearances, re-emerges dramatically on Friday, and a vast crowd of demonstrators marches to the University of Tehran to welcome and applaud him. It turns the regime's public displays -- an ayatollah, even the Supreme Leader, setting out the appropriate line to the acclaim of followers -- against it.

This plan also has the clever beauty of complicating the regime's response. Does it dare tell Rafsanjani that he cannot speak on Friday? Do security forces dare block marchers who, after all, are only trying to worship as "good" Muslims?

This, in short, could be the largest mass gathering since 15 June, complete with the presence of Rafsanjani, Mousavi, and Khatami. Start counting down the days....
5:36 PM ET -- Going gray for justice. "The official state news agency IRNA praises Ahmadinejad, says his hair turned white prematurely because he 'worked so hard for justice.'"
5:33 PM ET -- A boycott of text messages. Tehran Bureau reports on Iranians' SMS boycott.
5:21 PM ET -- "Iranians worldwide roll out green scroll against Ahmadinejad." Diane Tucker reports:
When a reporter asked Vaclav Havel to comment on the election protests in Iran, the former Czech president said, "Expressions of solidarity with those who are defending human rights, with students and others, are important."

Havel spoke from hard-won experience. He led the Velvet Revolution that peacefully overthrew a totalitarian regime. However, Iranians abroad who support the demonstrators know they walk a fine line between being perceived as supporters or as outside agitators, and they take care not to cross it.

"Once in a while, someone doing the same things you are doing will get in trouble, and it creates an atmosphere of fear. In Iran, you never know who will be handpicked as an example," explained expat Banafsheh Madaninejad, who lives in Austin. Nevertheless, she helped create the website austinforiran.org, and this past weekend was one of thousands of Iranians around the world who bravely signed Green Scroll petitions proclaiming Ahmadinejad is not Iran's president.
PHOTO GALLERY
Worldwide Green Scroll
5:17 PM ET -- U.S. worried about detained American scholar.
The United States called on Iran on Monday to release U.S. citizen Kian Tajbakhsh and said it was "deeply concerned" about the scholar, who was detained in Tehran last week and has previously been accused of spying.

Tajbakhsh, an Iranian American who holds a doctorate in urban planning from Columbia University, was arrested by Iranian authorities in May 2007, charged with spying and then released after more than four months in Tehran's Evin prison.

It was not clear why Tajbakhsh was detained last week. [...]

In 2007, Tajbakhsh was one of several Iranian Americans who were jailed by Iran and became pawns in the strained relations between Tehran and Washington. Iran does not recognize dual nationality.
Update: The National Iranian American Council calls for Tajbakhsh's release.
5:14 PM ET -- An early request of readers. If someone can provide video of Rafsanjani's address on Friday, let me know. Would love to post the complete footage.
2:15 PM ET -- Army chief claims forces "unarmed" in post-vote unrest. Quite possibly the most unhinged state propaganda yet: "Defending the performance of security forces during the post-election unrest in Iran, the country's chief of Joint Armed Forces says they were not allowed to carry weapons. 'Saboteurs and seditionists hiding behind a new mask attacked the people on June 20,' said Major General Hassan Firouzabadi in the 'Tale of Woes' published on Sunday."
2:10 PM ET -- Montazeri issues fatwa. From Tehran Bureau:
In a very important development, Grand Ayatollah Hossein Ali Montazeri, the most senior cleric living in Iran, and one of the top two* marja' taghlid (source of emulation) in Shiite Islam, issued a series of Fatwas, calling the Supreme Leader illegitimate and saying that he was working with the government against religion. Montazeri has called on people to take action against this injustice, even if they have to pay a heavy price for it.
More from CBS News:
Grand Ayatollah Hossein Ali Montazeri, the senior dissident cleric in Iran's religious establishment, has issued his harshest condemnation of the Islamic Republic's leadership since the disputed June 12 election. [...]

Montazeri says "those who have lost, religiously and reasonably, the credibility for serving the public, are automatically dismissed, and the continuation of their work has no legitimacy."
1:54 PM ET -- Solidarity. People in Toronto sign a long scroll declaring that Ahmadinejad is not the legitimate president of Iran.
1:42 PM ET -- A protest against Nokia scheduled in Los Angeles (via reader Heather). The Wall Street Journal reported weeks ago that "Iran's ability to monitor online protests 'was provided at least in part' by Nokia Siemens Networks, a jointly owned subsidiary of the two European tech firms."
Hoping to limit the damage to its reputation, the European telecommunications firm issued a statement explaining that it had only provided Iran the ability to tap wireless phone calls -- a function called "lawful intercept" that it is also legally required to sell as a crime-fighting tool in Europe and the United States.

"Nokia Siemens Networks has not provided any deep packet inspection, web censorship or internet filtering capability to Iran," the company said.
1:40 PM ET -- Arab editorial cartoons on Iran's uprising.
11:37 AM ET -- Friday prayers in Tehran to be led this week by Rafsanjani.
Should be fascinating to hear what he says. I'd be interested to hear from readers how the speakers for Friday's prayers are chosen.
10:54 AM ET -- Iran's terrifying Facebook police. NPR has a report.
10:42 AM ET -- The Story of Sohrab Aarabi. CNN reported yesterday on the case of Sohrab Aarabi, a 19-year-old Iranian who was shot and killed during the post-election demonstration on June 14. Aarabi's family was just recently informed of their son's death, nearly a month after the shooting, the International Campaign for Human Rights in Iran announced in a statement.
The teenager was buried about 9:30 a.m. Monday at Beheshteh Zahra, Tehran's largest cemetery.

The group says Aarabi's mother, Parvin Fahimi, made repeated attempts to get details about her son after he disappeared. The Revolutionary Court summoned the family on Saturday -- 26 days after he was killed -- to notify them of his death, which the coroner had recorded on June 19.

Iranian government officials could not immediately be reached for comment.

The human rights group is calling for an independent investigation into Aarabi's death and also into why it took so long for the family to be notified.
Chas Danner has put together a YouTube piece compiling "all the available videos (5) as well as some still photos that pertain to 19 year old Sohrab Aarabi. It attempts to cover the circumstances following his disappearance on June 15th 2009."
9:12 AM ET -- Conservative candidate Rezai: Iran may face "disintegration." "In an implicit rebuke to Iran's ruling elite," the New York Times reports, "a conservative presidential candidate warned Sunday that the political and social rifts opened by the disputed June 12 vote and subsequent crackdown could lead to the nation's 'disintegration' if they were not resolved soon."
Rezai, the most conservative of the three Ahmadinajad challengers in June's election, was initially somewhat vocal in protesting the results. But after reportedly heavy pressure, he withdrew his election complaints and sounded some conciliatory notes. These latest comments seem to represent another shift.
The candidate, Mohsen Rezai, made his warning in a long statement about the election and its bloody aftermath, in which he called for reconciliation and spoke about the danger of "imprisoning" the legacy of the Islamic Revolution in divisive and shortsighted politics. The statement was posted on his Web site.

Although his message was largely nonpartisan, Mr. Rezai hinted that the government response after the election had been unfair, and he urged protesters to continue their work in legal and nonviolent channels.
7:50 AM ET -- Iran preparing package for talks with West. Catching up on weekend news, here's the AP write up of Iran's diplomatic posturing ahead of talks with the P5.
Iran is preparing a package of proposals to present to Western powers that could be a basis for future talks, the country's foreign minister said Saturday.

Manouchehr Mottaki told a news conference that the package deals with political and economic issues as well as security and international affairs but did not say whether its proposals also covered Iran's nuclear activities.

The U.S. and its European allies want to draw Iran back into negotiations over its nuclear program. At the G-8 summit in Italy this week, President Barack Obama said there is now a September "time frame" for Iran to respond to offers to discuss its nuclear program. [...]

Mottaki said Iran had not received any message from the G-8 summit.

"We didn't receive any new message from the G-8. On the basis of reports published, (G-8) member states had different views on various issues which did not lead to a unanimous agreement in some areas," IRNA quoted Mottaki as saying. [...]

Iran has insisted it will not give up enrichment, saying its only aim is to produce nuclear power, not weapons. But it has said the incentives package has some "common ground" with Tehran's own proposals for a resolution to the standoff.