When Michelle Obama stepped off the plane in Phoenix on August 16 in a black and beige printed dress and Sacai studded belt, she was ready to beat the heat -- but she was also ready to beat style skeptics who claim you can't dress well on a dime. The first lady's new summer garment was by Merona for national chain Target, a line that typically retails for under $40.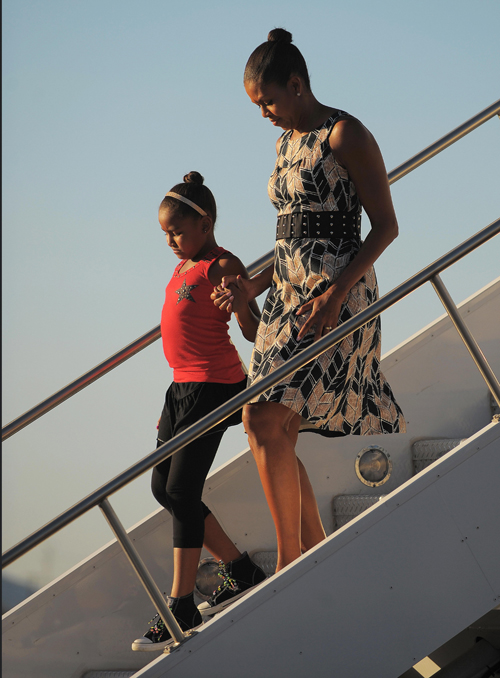 This isn't the first time Michelle has worn the style of the masses. In June she donned a $10 Gap t-shirt during lunch with Nancy Reagan and in April she sported a J. Crew cardigan and skirt to 10 Downing Street.
Follow HuffPost Style on Twitter and become a fan of HuffPost Style on Facebook!