Finally, a James Bond gadget for the rest of us. The highly anticipated Blackberry Bluetooth watch has been sighted, and early details (and pictures!) have been revealed.
According to Crackberry, the device isn't intended to replace your Blackberry, but rather is meant to be used on those occasions when your phone is tucked away and you want to quickly check whether a message is urgent, or can wait a few minutes until you've pulled over/your friend has finished talking/you're done with dinner.
Here are some initial renderings of the product: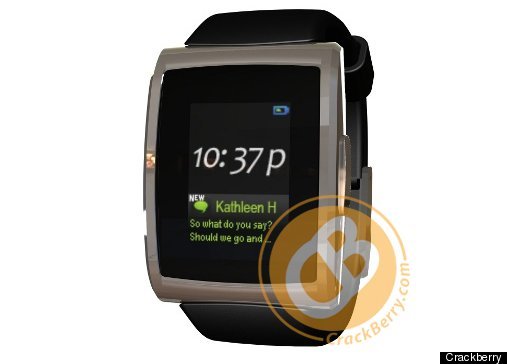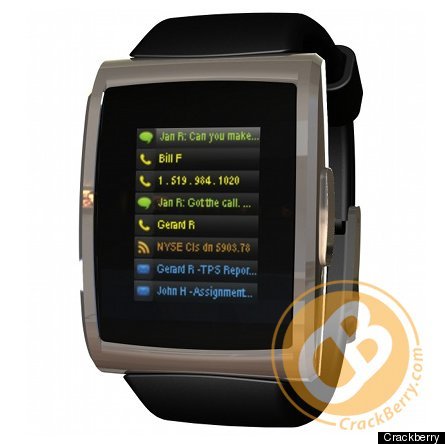 Some key features of the Blackberry watch, from Crackberry:
it has been designed specifically for use with BlackBerry Smartphones from the ground up - developed by a new BlackBerry-dedicated accessory company
it features an OLED screen that we hear is "big, bright and beautiful" and optimized for displaying text clearly, and thanks to OLED has solid battery life
it's designed to show you notifications and previews of messages arriving on your BlackBerry
judging by the filename of the photos as they were sent in to us, we're thinking it's going to be branded the inPulse smartwatch
The Blackberry watch isn't made by Research In Motion and is not a Blackberry-branded device. It's being manufactured by inPulse and was designed specifically for use with BlackBerry Smartphones.