*See photos below*
Britney Spears' Twitter account appears to have been hacked by hijackers looking to create mayhem for the pop star.
The hackers changed the background on Britney's Twitter account, and switched her profile picture to a more Satanic, red-hued image. (See screenshots below).
The hackers also Tweeted two messages from her account, which since appear to have been deleted:
I give myself to Lucifer every day for it to arrive as quickly as possible. Glory to Satan!
i hope that the new world order will arrive as soon as possible! -Britney
See screenshots of the two Tweets below: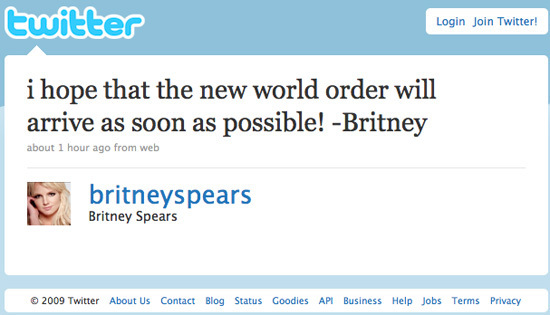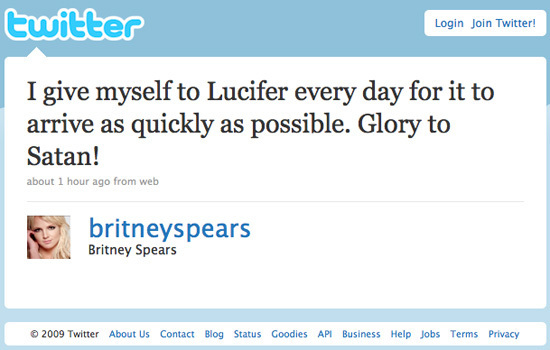 Here's a view of the account with the altered background and photo: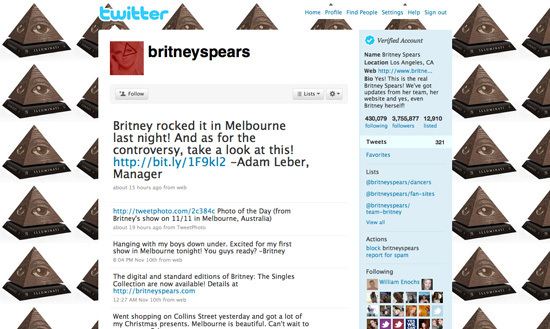 "#DontHackBritney" and "Satan" were Trending Topics on Twitter following the reported hack into Britney's account.
What do you think? Harmless prank or serious violation?