UPDATE: A MySpace search for William Woodson reveals a profile that may or may not belong to the man arrested after allegedly killing a puppy. The MySpace page, which we cannot confirm belongs to the alleged puppy killer, belongs to a 2005 graduate of South Fayette Township High School in McDonald, PA, just 22 miles from Bridgeville, the site of the puppy's death. The owner of the profile lists his hero as "myself" and announces that he would like to meet "a girl with her own damn money," as well as Jay-Z, Tracy McGrady and Beyonce.
LOOK:
(Note: the background photo is a picture of the rapper Chamillionaire, not of the MySpace page's owner.)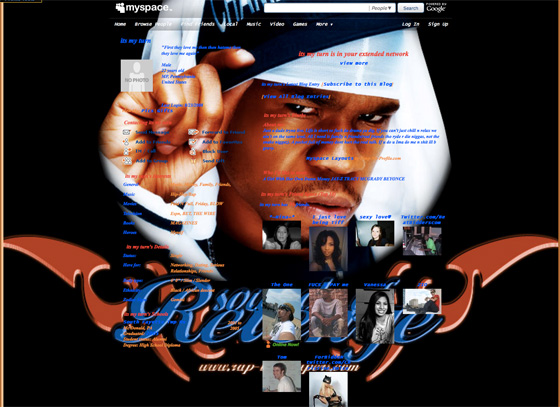 EARLIER:
(AP) BRIDGEVILLE, Pa. -- Police say a western Pennsylvania man told them he kicked his girlfriend's puppy to death because he was upset that the pit bull wouldn't behave before the start of the Pittsburgh Steelers game.
*** SCROLL DOWN FOR VIDEO ***
Twenty-two-year-old William Woodson, of Bridgeville, remained jailed Monday on a charge of animal cruelty.
The Pittsburgh Post-Gazette reports that a witness told police that Woodson was kicking the dog down the street shortly after 1 p.m. Sunday, which is when the football game began. Police say Woodson was supposed to be taking the pit bull for a walk, but the animal resisted. By the time police arrived, the puppy was dead.
Police say Woodson didn't like the dog and was upset that his live-in girlfriend bought it.
Online court records don't list an attorney for Woodson.
___
Information from: Pittsburgh Post-Gazette, http://www.post-gazette.com
WATCH: