First Lady Carla Bruni-Sarkozy modeled a beloved French fashion on Tuesday while participating in World AIDS Day events: the looped scarf. Her collaborators were fellow echarpe-sporting stylistas.
Mrs. Sarkozy engaged in another traditional French behavior: the bisou greeting.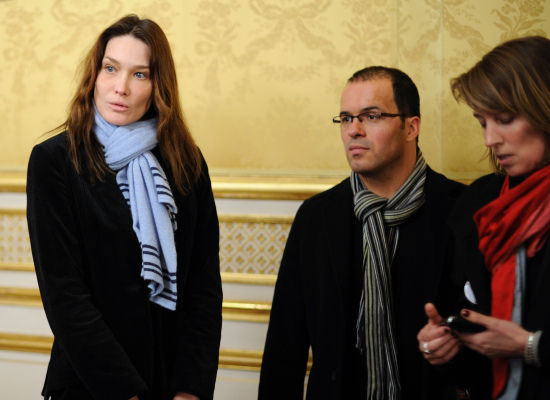 Bruni-Sarkozy is joined by 'Solidarite Sida' director Luc Barruet (2ndR), advisers Adele Lucas (R) and Veronique Rampazzo, also wearing scarves.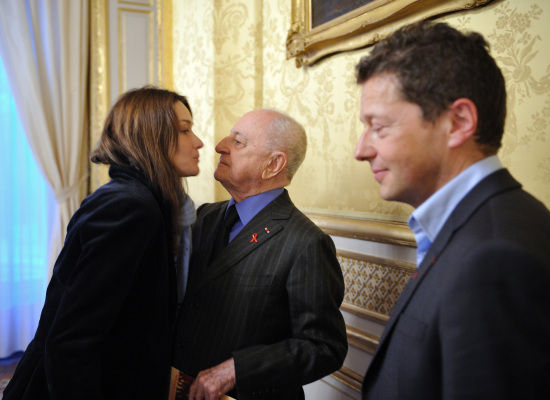 Getty caption: Bruni-Sarkozy kisses French president of the Sidaction and businessman Pierre Berge after a meeting with French associations fighting against AIDS as part of the World AIDS Day on December 1, 2009 at the Marigny hotel in Paris.
Get HuffPost Style on Twitter and Facebook!