(SCROLL DOWN FOR PHOTOS)
The New York Post reports that Julie Postle is the latest woman to be linked to Tiger Woods. The paper speaks with Brian Kimbrough, a former Orlando bartender who allegedly used to date Postle. Postle worked as a cocktail waitress at the Roxy Night Club in Orlando when she began seeing Woods in 2004, according to the article. Kimbrough alleges that Postle now lives in Texas and recently sought his phone records to prove her relationship with Woods.
Nola Coles, allegedly the mother of one of Postle's past roommates, says "Tiger was obsessed, really hunted her." According to Coles, Postle was 20 when the relationship began.
A Facebook search for "Julie Postle" yields a listing for a "Jewelie Purple," who claims to be an account manager in Houston and is related to a David Postle. The profile says "I miss Orlando." A MySpace search leads to a similar profile, for Downtown Jewelie Purrple, a 26-year-old from Houston who's mood is currently identified as "amused." While it is not clear whether these profiles belong to the woman allegedly linked to Woods, they appear to share the same age, as the Post says Postle turned 21 in 2004, which would make her 26 today. Furthermore, the Facebook and MySpace profile pictures bear some resemblance to the woman photographed in the Post article.
A Twitter profile also links the two names: the Twitter ID is @jeweliepurple, but the listed name is Julie Postle. The profile has posted just three tweets, all from March and April. One says, "Jewelie has no freaking clue what twitter is and needs to know how people have time for this?" In another, the person says she is "order clothes from china." As with the Facebook and MySpace profiles, it is not clear whether the Twitter page belongs to the woman alleged to have had an affair with Woods. (UPDATE: It appears that the Facebook, MySpace and Twitter pages have been deleted, but scroll down to see screengrabs.)
LOOK: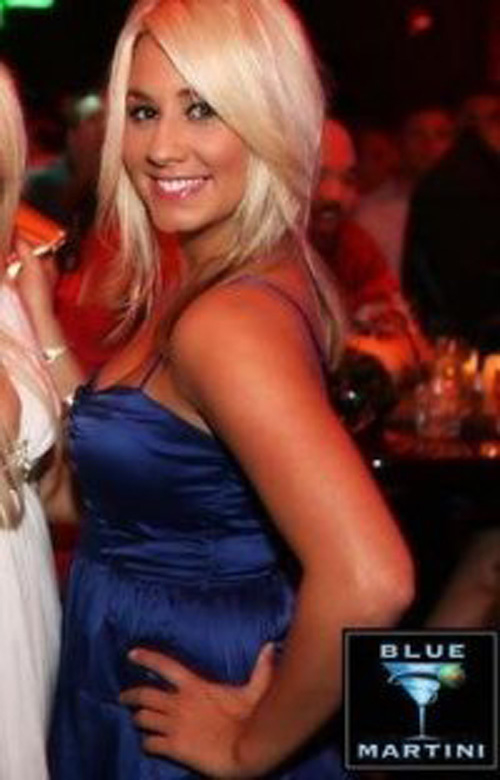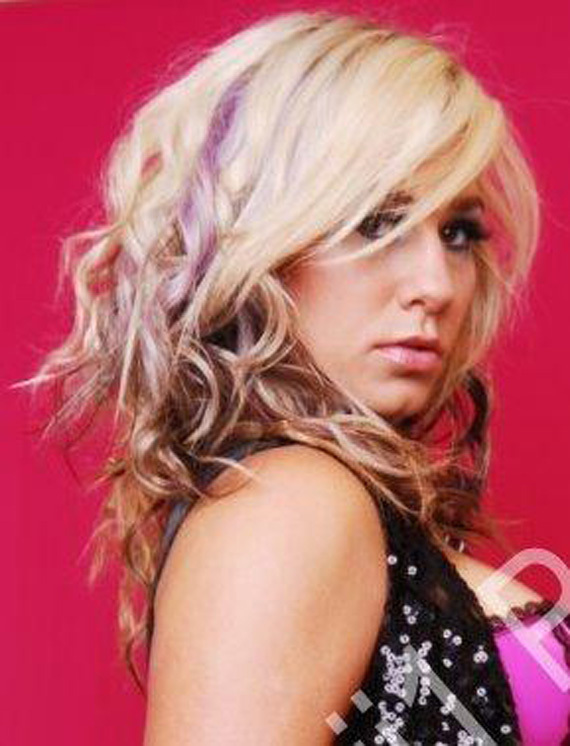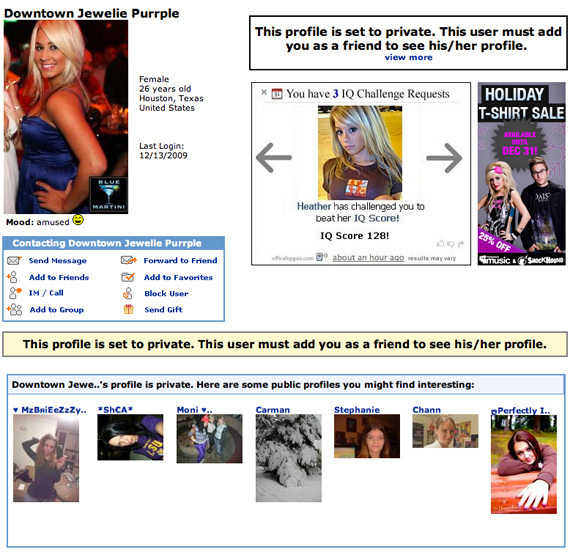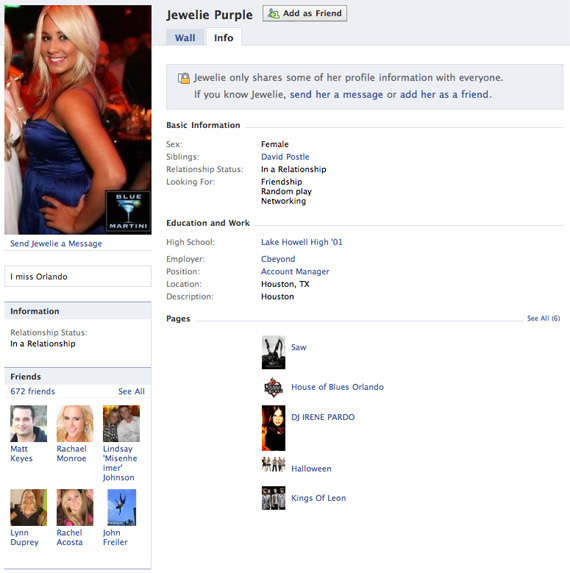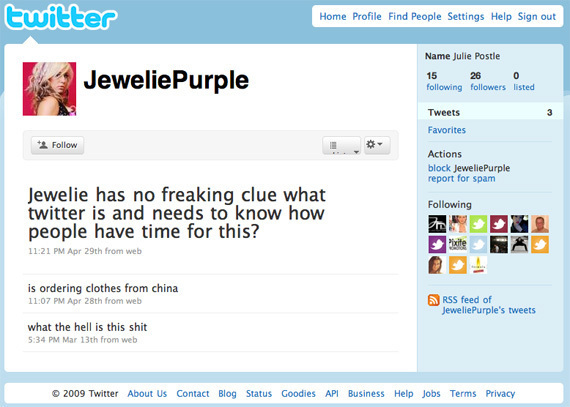 SportsByBrooks has more pictures.
Women linked to Tiger Woods: