The Vancouver Olympics Opening Ceremony launched the 2010 Winter Games Friday night, and viewers were treated to a spectacle including Nelly Furtado and a giant electric bear. For well over an hour, the festivities unfolded without a hitch. Unfortunately, a mishap struck at the worst possible time.
The ceremony planned to have four torchbearers simultaneously light the final Olympic torch, each at the base of a large pillar. However, one of the four columns failed to rise, leaving speedskater Catriona LeMay Doan to stand awkwardly as her three companions lit the flame.
A fourth column appeared properly at the second location, giving viewers a glimpse of what the opening ceremony should have looked like. Scroll down for photos.
FAIL: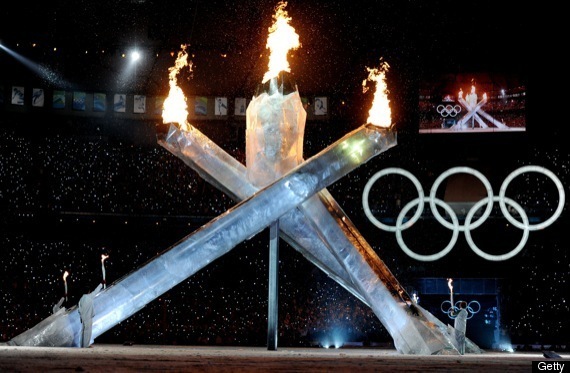 FOUR: