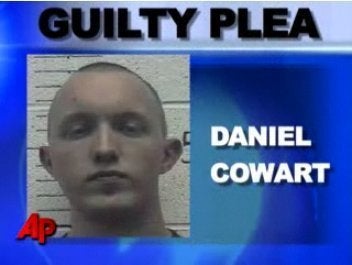 JACKSON, Tenn. (AP) -- A Tennessee man authorities say is a white supremacist has pleaded guilty to plotting to kill then-presidential candidate Barack Obama and dozens of other black people in 2008.
Twenty-one-year-old Daniel Cowart of Bells, Tenn., pleaded guilty Monday to eight of 10 counts in an indictment accusing him of conspiracy, threatening a presidential candidate and various federal firearms violations. Under a plea agreement, he faces 12 to 18 years in prison, but a federal judge could choose a longer sentence.
Co-defendant, 19-year-old Paul Schlesselman of Helena-West Helena, Ark., pleaded guilty in January and will be sentenced April 15.
Authorities have described the two as skinheads who planned a cross-country robbing and killing spree that would end with an attack on Obama.