We grabbed a few seconds last week with Roy Choi of the highly-regarded LA food truck empire Kogi BBQ, moments after he was named one of this year's Food & Wine magazine's Best New Chefs -- a first ever for a chef without a stationary restaurant.
To see what all the fuss is justifiably about, check out what he had to say about Kogi's new project, his fast-food vision, and "taking the big boys head on," plus Kogi secrets, neighborhoods with the cutest customers, and rival food trucks:
PHOTO GALLERY
Kogi BBQ's Roy Choi On Food Truck Secrets, Kogi's Fast-Food Revolution
Special thanks to HuffPost editor Sebastian Howard for the superb camera-work and editing, and to LA's very own Noah Helpern for his invaluable editorial consultation.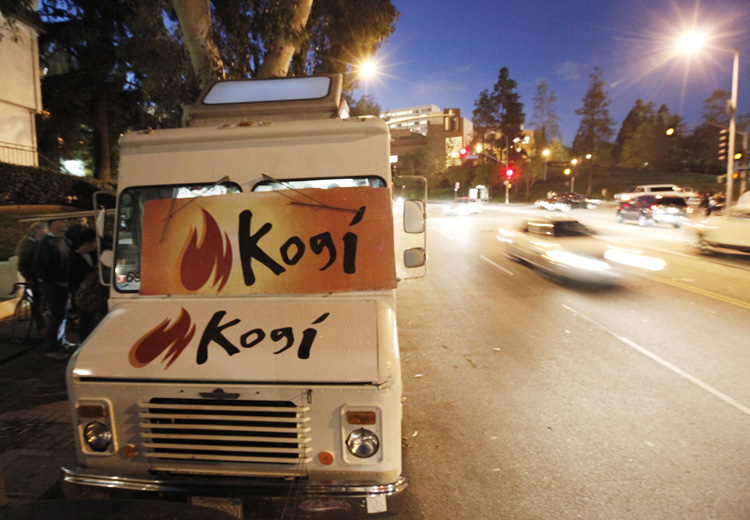 Follow HuffPost Food on Twitter and Facebook!