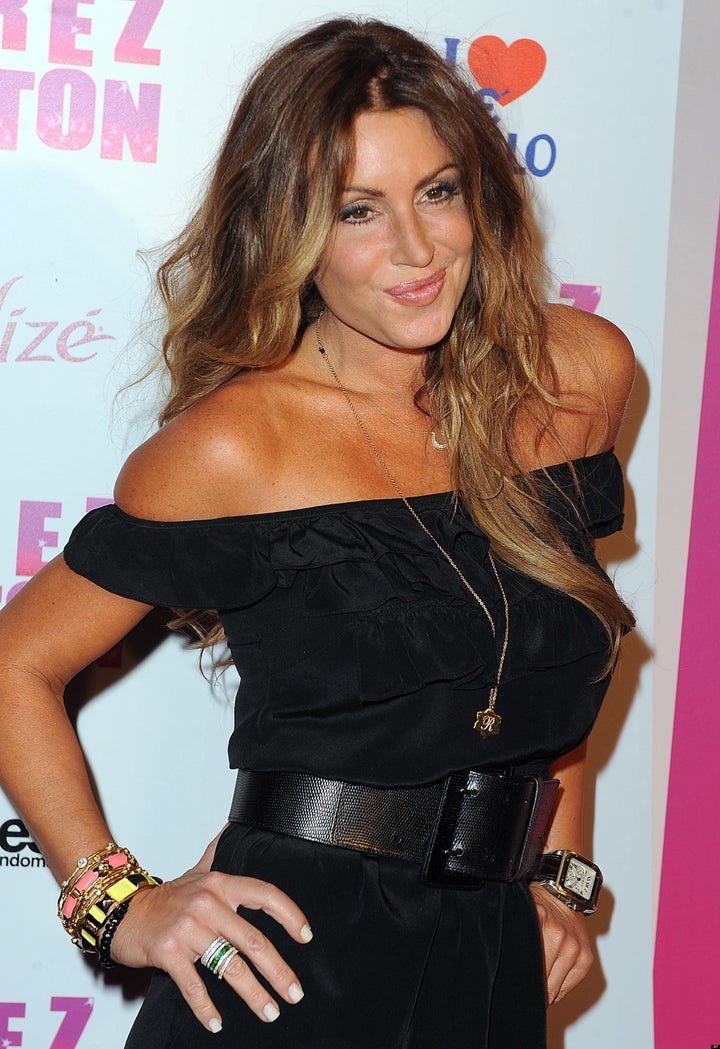 Rachel Uchitel, the night club hostess who allegedly slept with Tiger Woods, is said to be aiming for a spot on ABC's "Dancing with the Stars," according to Norm Clarke of the Las Vegas Review-Journal. Clarke writes that Uchitel has been training for six weeks.
UPDATE: TMZ reports that Uchitel is pitching her own show called "Romancing Rachel." According to the web site, "the premise is that Rachel has a hard time meeting guys," and the show would reveal her efforts to find love.
More women linked to Tiger Woods
Emma Rotherham allegedly had early-morning sex on Woods' office couch. Tiger reportedly loved to see her in black stockings and suspenders.
Julie Postle (PHOTOS) allegedly met Woods when she worked as a cocktail waitress in Orlando. Tiger was reportedly "obsessed" with Postle and "really hunted" her. She was also photographed in a bikini.
Theresa Rogers has been described as a "cougar" who allegedly boasted that she taught Tiger "everything he needed to know to be a great lover." She reportedly conceived a baby while she was seeing Woods, but an article suggests she believes the father is a Serbian basketball player she was also seeing at the time. According to another article, Woods told Rogers that he only married Elin Nordegren to boost his image. The 40-something Rogers may have negotiated a payoff in exchange for her silence.