The dramatic necklace Michelle Obama wore on Wednesday when she welcomed Mexico's first couple to the White House--and later ran around with first lady Margarita Zavala--is from Erickson Beamon's Glass Menagerie collection.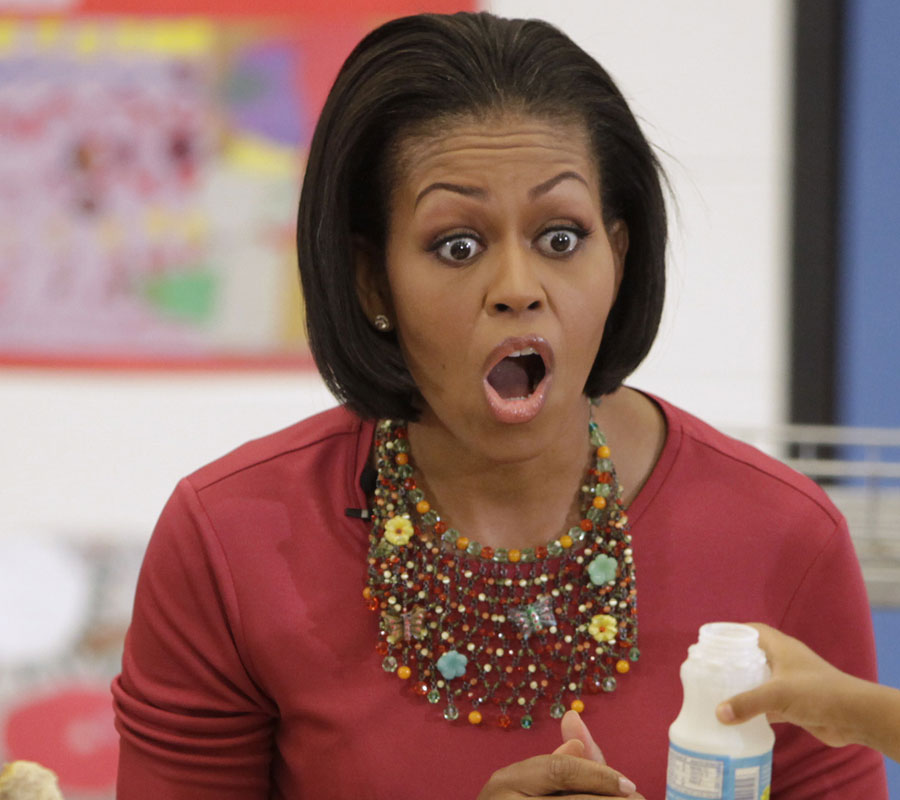 Should you want to own it yourself, the piece is available at Beyond 7, 263 11th Avenue New York, NY 10001 (646)-619-6857.
A little about Erickson Beamon, according to their press release:
Erickson Beamon jewelry was founded and designed by Michigan natives Karen and Eric Erickson, and Vicki Beamon. They launched one of the hippest jewelry legends around. For over two decades, Erickson Beamon jewelry has continued to dazzle worldwide, pioneering the coveted,
handcrafted beaded necklaces that have become their trademark. No other jewelry company is as closely linked with the fashion runways as this creative team. Over the years, Erickson Beamon has collaborated with some of the world's top designers to include Givenchy, Dior, Zac Posen,
Anna Sui, Ungaro and many others.