A questionable officiating call cost the United States a critical goal against Algeria on Wednesday, just five days after a referee called off a U.S. goal in what is widely considered an incorrect decision.
In the 19th minute of Wednesday's game, American Clint Dempsey knocked the ball into Algeria's net, but the goal did not count because he was flagged for being offsides. Upon further review, however, it is not at all clear that the offsides call was correct.
The Big Lead posted a screengrab from ESPN's telecast that shows where Dempsey and an Algerian defender were located at the time of the pass. Scroll down for video. Did the referee make the correct call?
WATCH:
<0--2625--hh>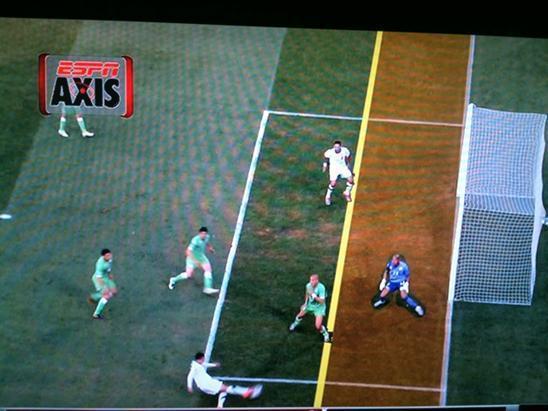 0--2625--hh>