Kate Hudson is in England this weekend and was at the Glastonbury music festival on Saturday, the same day her new boyfriend's band was playing.
Hudson was photographed walking around backstage, seen below, with an unidentified male friend. Matt Bellamy, with whom she's been on recent dates, is the one photographed below in the pink pants.
Muse played last on Saturday and were joined by U2's The Edge for a version of "Where the Streets Have No Name." U2 pulled out of Glastonbury when Bono hurt his back. Scroll to watch.
PHOTOS: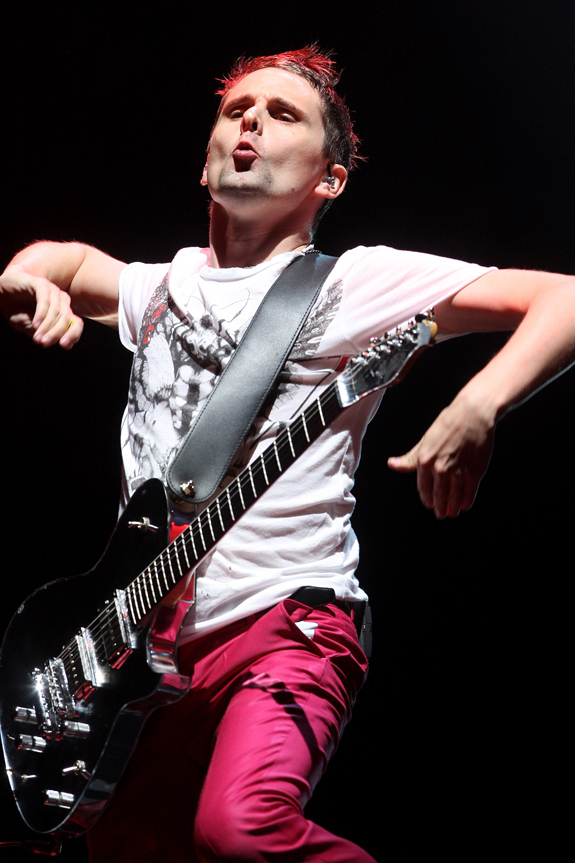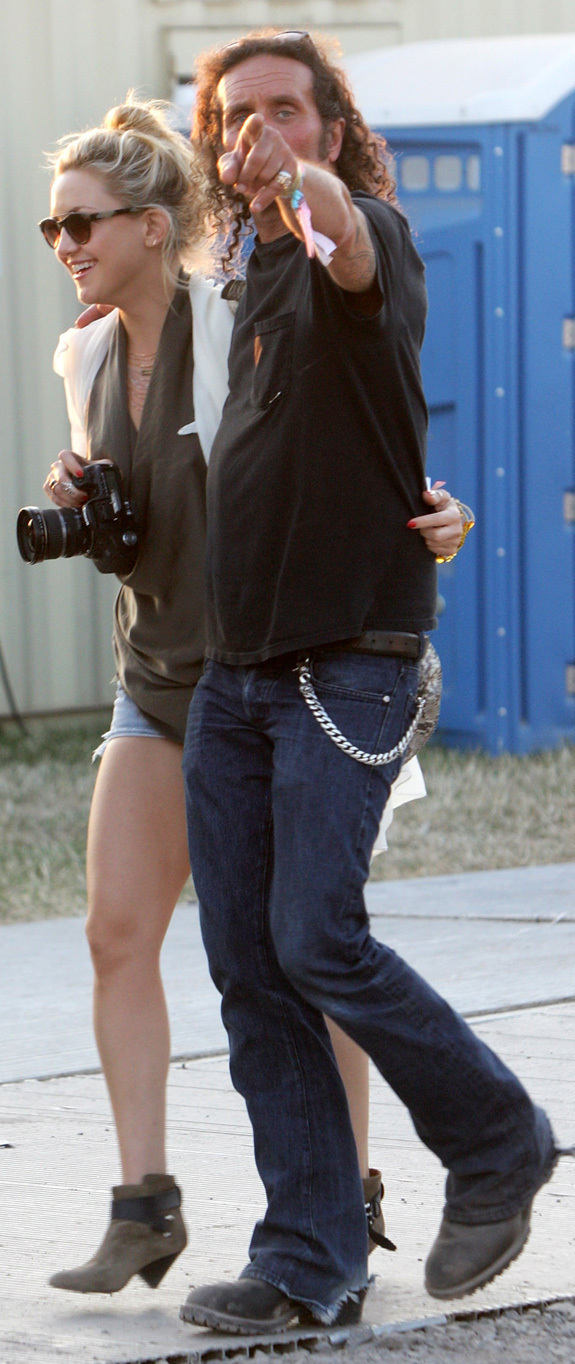 WATCH: