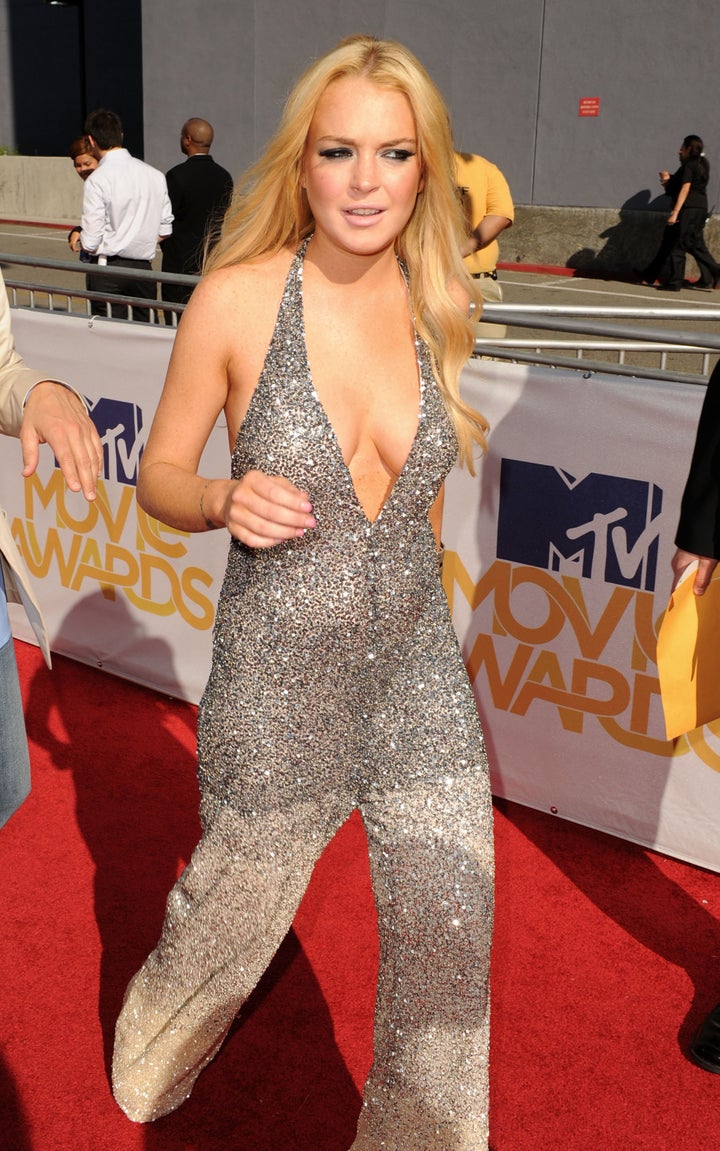 Lindsay Lohan turned 24 Friday, and thanks to her SCRAM bracelet, the year is off to a sober start, as she was also punched.
"I mean there's not much you can do with a monitoring bracelet and no money," one of her friends told TMZ.
At least it sounds like Lindsay got out Thursday night, even if she got attacked in the process.
"A waitress just hit me - punched me for no reason," she tweeted early Friday morning.
According to Us Lohan was at Voyeur when it went down:
"The waitress has a history with Doug Reinhardt, and Lohan was hanging out with him. She was jealous, and out of nowhere, the waitress punched her in the face!" the insider tells Us. "Doug didn't want any part of it and went to the other side of the booth. Lohan ran out."
UPDATE: TMZ has learned that the Voyeur staff has all but decided to fire the waitress.
Lindsay's probation violation hearing is scheduled for Tuesday. She has complied with the court's orders so far and if she stays sober through the holiday weekend, the judge may show her some mercy with the SCRAM bracelet.