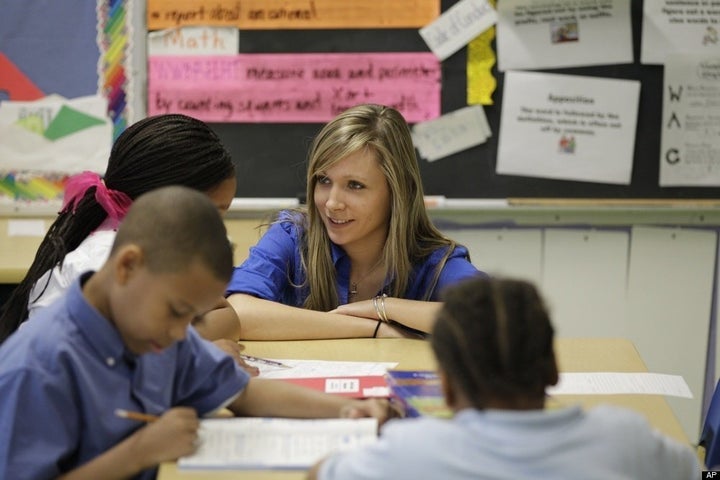 An annual study conducted by the Sam Houston State University in Texas shows that many of the state's teachers are forced to take on extra jobs to supplement their income. The Dallas Morning News reports the university found that four out of every 10 teachers -- the highest percentage in 30 years -- take on second, even third, jobs.
"It can be tough for a teacher with a family to make ends meet," said [3rd grade teacher Nena] Harrison.
The university's survey also shows that two thirds of all Texas teachers who work extra jobs feel that they would be able to provide higher quality teaching if they weren't stretched too thin by their other jobs. Rita Haecker, President of the Texas State Teachers Association, believes that the study's findings point to the need to increase teachers' salaries.
Despite the financial struggles, dedicated teachers continue to work side jobs, so they can stick with the profession they love.
Linda Reichle, a special education teacher at Marcus Elementary, is one of those teachers who is the breadwinner in her family -- her husband is disabled -- and she must earn extra income to pay all the bills. She works about 25 hours a week outside of teaching, as a real estate agent, Wal-Mart employee and an after-school tutor.

"My teacher salary just doesn't cut it," she said. "People might ask, 'Why don't you just get another job that pays more?' But I love teaching, and I love the kids and wouldn't want to do anything else."