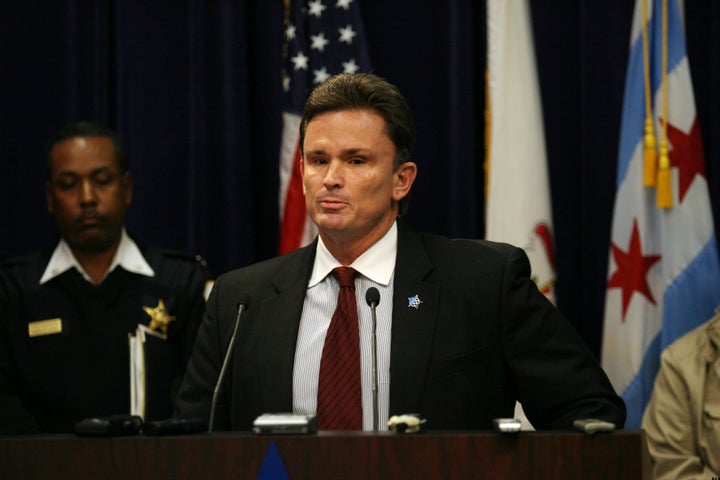 Seven Chicago police officers have been pulled off the streets after they were accused of beating a suspect at a South Loop college dorm building.
Last week, the Independent Police Review Authority notified department leadership about the allegations of a suspect being "battered" by a police sergeant, the Chicago Tribune reports. Supt. Jody Weis told reporters the sergeant was placed on desk duty while the matter was investigated.
Following a police awards ceremony on Monday, Weis told NBC Chicago that the department was taking the matter very seriously, and that six additional officers had been placed on desk duty while the matter was investigated.
"This type of allegation we take very, very seriously," Weis told NBC. "There's just no room for any type of brutality, and while I must emphasize that these are just allegations, the case has not been completed, and we take these serious."

"To keep them on the streets would put them at risk and would put the department at risk," Weis said. "They'll be in administrative functions where they're not going to be exposed to the public or engaged in regular police activity, while the independent police review authority does their case."
WGN News, citing unnamed sources, reported over the weekend that a college student showed up drunk at a South Loop dorm and threw a beer can at officers. The man was then allegedly beaten by officers in the dorm building--and the incident may have been caught on a nearby police camera.
Weis said the information IPRA provided about the incident was "disturbing," and "inexcusable."