Hells Angels is suing the Alexander McQueen fashion house for using its "trademarked winged death's head symbol," which has belonged to the Angels since 1948, the Financial Times reports.
The suit is also directed at Saks and Zappos, which carry the merchandise in question:
A four-finger "Hell's Knuckle Duster" ring, available in gold or silver for $495, that carries a winged death's head design, and a $2,329 handbag with a similar motif.

It also cites a $1,595 dress and a $560 silk scarf with designs that incorporate what the HAMC [Hells Angels Motorcycle Corporation] alleges are also trademark-protected symbols.
According to the FT, the case reads, "From decades of notoriety, the HAMC marks have acquired very widespread public recognition. Consequently they evoke strong and immediate reactions whenever used. The impact of these marks is virtually incomparable, and as a result they have great commercial value," saying Mcqueen has "exploit[ed] that value for their own gain."
Check out the Hell's Knuckle Duster Clutch by McQueen:

The Hells Angels Jacquard Box Dress: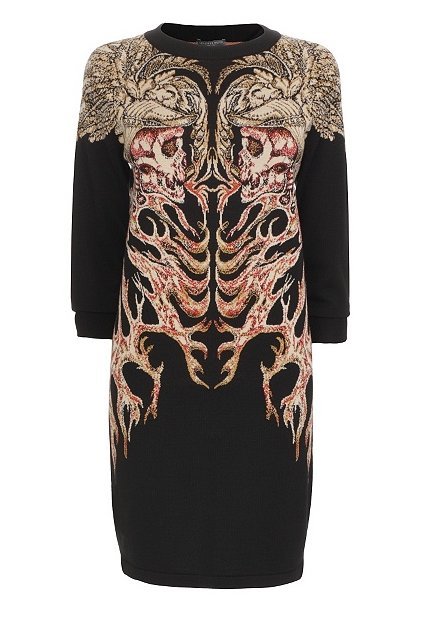 And the Hells Angels' symbol: