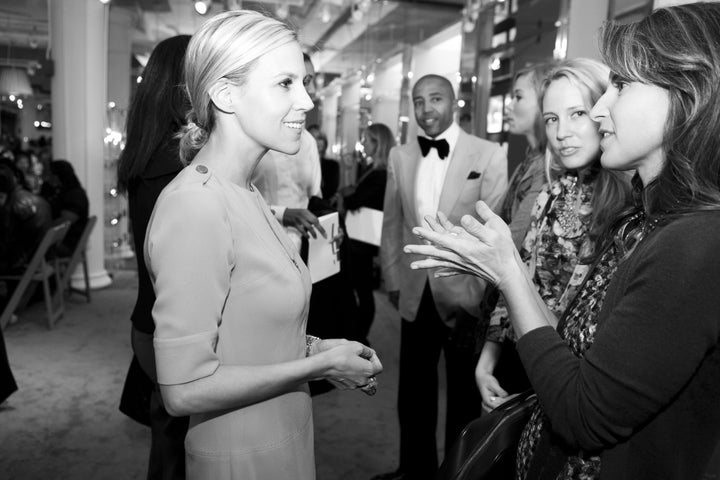 You might think that running a wildly successful fashion brand and being a single mother to three children would leave very little time for much else. But Tory Burch manages to do all of that and help women in need. She recently hosted her first Tory Burch Foundation mentor event, and she sat down to talk to us about it.
HP: You Can you tell us a little bit about the event?
TB: The Tory Burch Foundation empowers women through microfinance domestically -- but entrepreneurs also need advice and guidance. So we invited nine mentors and over 100 women who own small businesses to share their ideas and experiences. It was very organic. We were so immersed in conversation that the event ran an hour over.

HP: Who are the mentors that attended?
TB: People who have been successful in their respective fields, such as Emily Rafferty from The Metropolitan Museum of Art, Jessica Igoe from American Express and Vera Wang's Mario Grauso.
HP: What kind of advice did the mentees need?
TB: They discussed everything from challenges and worries to business strategies and how to take their companies to the next level. Some women talked about e-commerce, while others talked about financial plans. It was an open forum for entrepreneurs to ask anything they wanted about their businesses.

HP: What advice did you give to the budding entrepreneurs?
TB: The most important advice I can give is to have a unique point of view and have the tenacity to follow through.
HP:Who are/were your mentors?
TB: My family has always been incredibly supportive. I've also been lucky to work with amazing people in the fashion industry, and I learned a great deal from each job I had.