The ever-controversial Westboro Baptist Church has been in national headlines for years, gaining particular attention in 2006 when it picketed the funeral of a Marine killed in Iraq with inflammatory signs like "You're Going to Hell" and "Thank God for Dead Soldiers."
More recently, it picketed Elizabeth Edwards' funeral and says it will picket funerals of Arizona shooting victims, though not the funeral of 9-year-old Christina Taylor Green.
Who are these people? What's with all the hate? LIFE.com took an exclusive look into the Westboro Baptist Church and compiled never-seen-before pictures from inside the church itself from photographer Anthony Karen.
Have a look at some of the controversial images below. Photos courtesy of LIFE.com.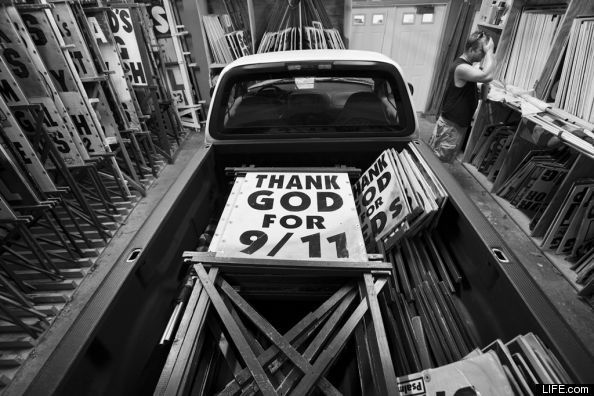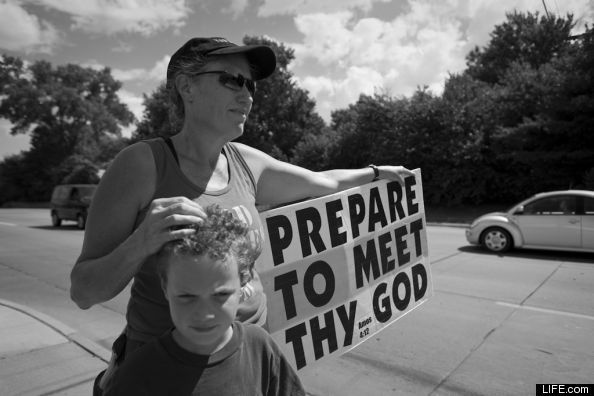 You can find the full gallery at LIFE.com.