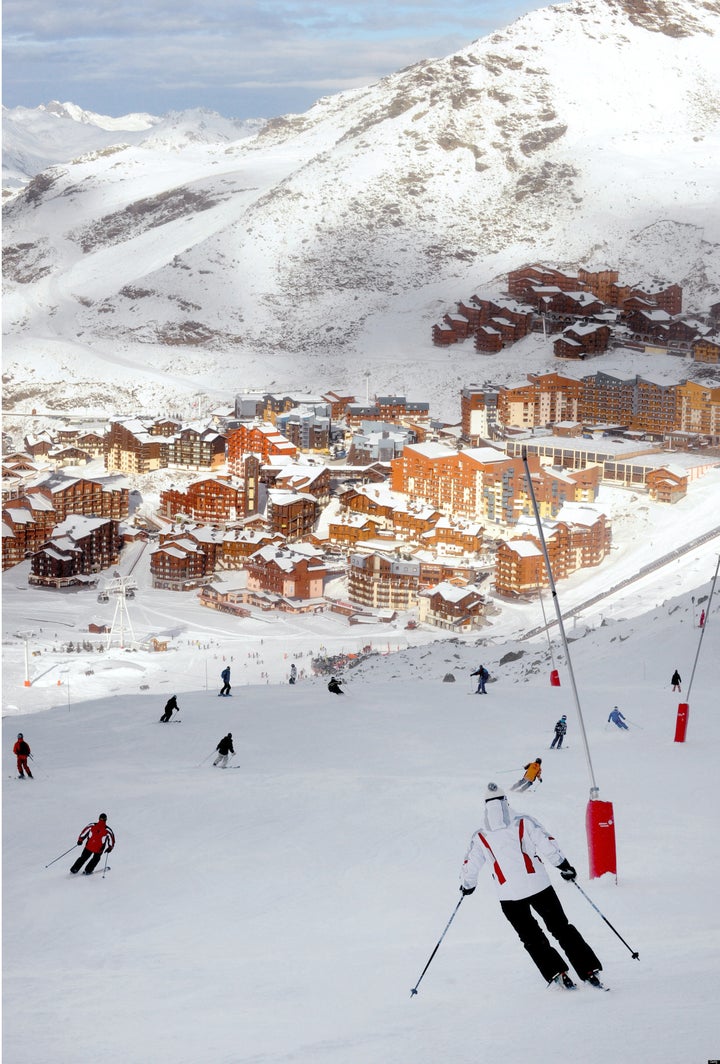 The antics of Oxford and Cambridge University students on a recent ski trip to France have cost them their future corporate sponsorship, according to the Daily Telegraph.
More than 2,000 Oxford and Cambridge students participated in the trip, which has been a shared school tradition since 1922 and concludes with a competition for a £5000 ski trip to Austria provided by luxury travel firm Scott Dunn.
Although the event has regularly prompted risqué behavior -- the Daily Mail has some incriminating photographs from competitions past -- this year's shocking display convinced Scott Dunn to opt out of the competition in the future.
Some examples of the vulgar follies: The winning team nabbed the title by using a bottle of wine to break an egg that one team member held between his buttocks (the object being to break an egg "in the most creative manner possible") before eating it. For another challenge, team members stripped and smeared themselves in melted chocolate in pasta sauce -- in front of 500 onlookers.
Runners also up took provocative naked photos of themselves in the freezing weather (in an attempt to secure the most "adventurous" photo title) and drank each others' urine in hopes of winning the coveted trip.
In a statement to the Sunday Telegraph, a Scott Dunn representative said that the company did not endorse what occurred on the mountain.
Neither Oxford nor Cambridge have issued a statement regarding the events.
What do you think of this story? Did the students cross a line? Let us know in the comments section.