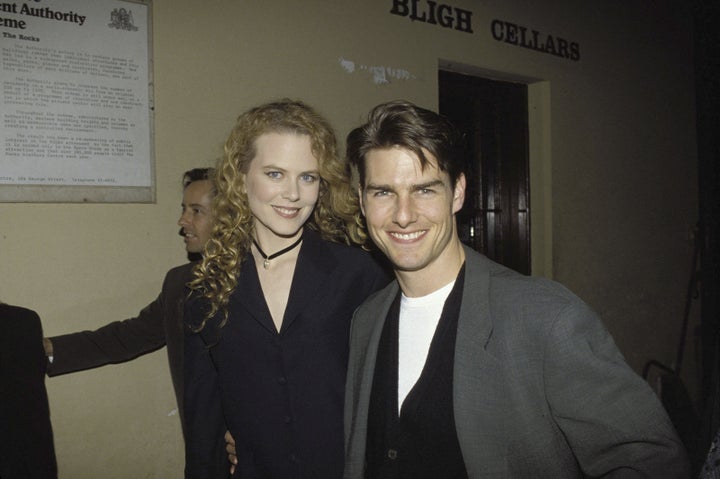 It was hard to be married to Tom Cruise, but for Nicole Kidman, the divorce was even harder.
The Australian actress, who was married to the actor from 1990-2000, opened up about her marriage and split from Cruise in the new Marie Claire UK.
"That was a great relationship. It was great," Kidman said. "I think it ran its course... It's hard when you're young. But I'm ready to give up anything for love, because ultimately, that is what you have."
"I was really damaged and not sure whether that was ever going to happen again to me," she continued, before alluding the latest good news in her life -- the birth, via surrogate, of her new daughter, Faith Margaret.
Her first child with Urban's name, Sunday Rose, was interpreted by some as a jab at the Scientologist faith that often caused friction in their marriage.
"Nicole is a Catholic, and Sunday was an important religious day for her until she was involved in Scientology," a source told 'The Today Show' in 2008. "She's still bitter about her experience with Scientology and the fact her baby's name could be perceived as one last jab doesn't exactly upset her."
Still, scars from her time with Cruise remain, including missing her two adopted kids with the star, Isabella and Connor, who live with their father.