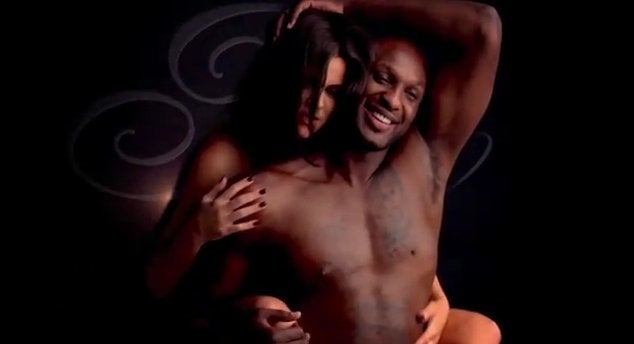 Los Angeles Lakers star Lamar Odom and celebrity wife Khloe Kardashian have been loving the spotlight. The couple is getting a reality show and recently opened up in an interview the February issue of Playboy.
Odom and Kardashian created a unisex fragrance called "Unbreakable" and released their new ad during Super Bowl 45.
"There's something sexy about a couple sharing a scent," Kardashian says in the commercial, as she groped the topless basketball star.
"That perfect sense of masculine and feminine," Odom says.
Scroll down to watch the video.