Diane Von Furstenberg has come out swinging against facelifts after breaking her nose in a skiing accident last month.
The designer told Gatecrasher that she risked having total facial reconstruction following her injury on the slopes. DVF said, "If I ever had any desire to have plastic surgery...I know for sure, I would not want it. I was so terrified that I would lose my old face," adding, "I don't want anybody else's face. I don't want a younger face. I just want my old face back."
She mentioned to Page Six that after she was hit on the slopes, her first words were, "My cheekbones, my best feature!"
Although her wounds weren't too noticeable during Fashion Week, at first it wasn't pretty. At the time, she remarked to WWD, "I look like Mike Tyson on his worst fight."
On the runway at her show on Sunday: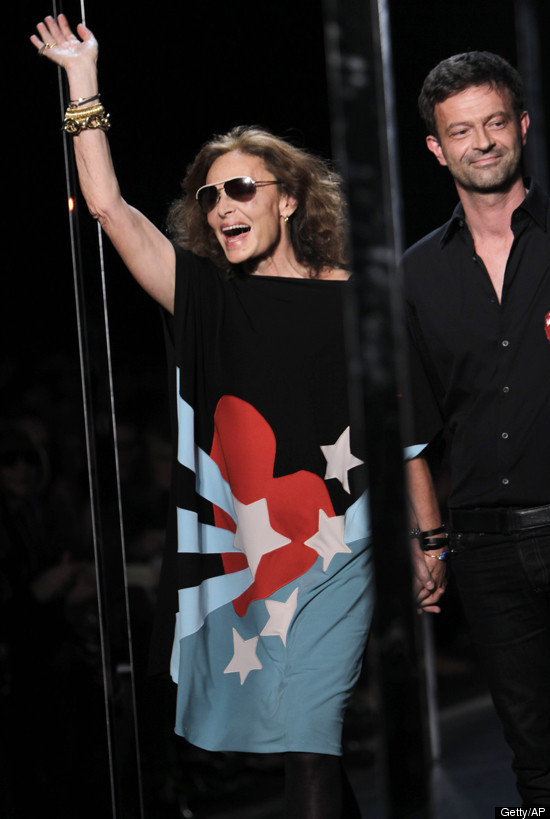 At the amfAR Gala on February 9: