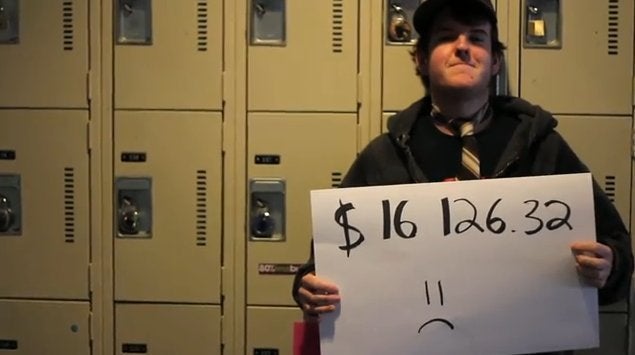 The surprisingly catchy "Student Poverty Song" lists the woes of Nova Scotian students, whose average debt of close to $30,000 is the highest of all Canadian provinces. Although it is mostly playful -- lyrics include "I've been living like a crook, getting dirty looks, the only way I can make a little bit of money is if I sell all my textbooks" and "If the cheese chilling in your mini-fridge at home was paid for by your student loan..." -- the end of the video takes a serious turn, showing footage from a student protest that took place in early February.
The video directs viewers to Tappedout.ca, a website which urges Nova Scotia students to send letters to their education minister, MLA and university president to maintain the tuition freeze, currently slated to expire at the end of the year. The letter asks officials to consider the economic implications of raising tuition costs while lowering funding for the province.
Check the video out below, and let us know what you think in the comments section.