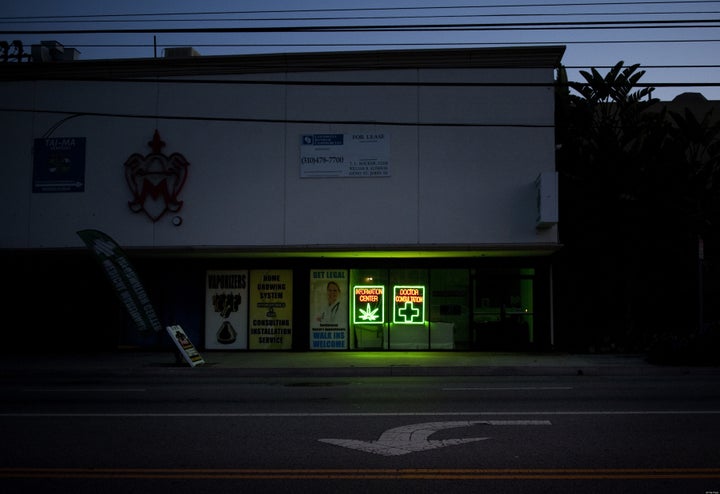 And you say we're the party poopers when it comes to coverage of L.A.'s marijuana scene?
Take a look at Sunday's Los Angeles Times. The paper's dead against the March 8 ballot measure that would let the city tax medical pot shops. Just say no, argues the Times. Why?
Whew. Hold on to your bongs, stoners. The paper calls the state's medical-weed business ...
... a "quasi-legal industry."