Oprah dismissed rumors that there was a feud between her and Rosie O'Donnell, taking to Twitter on Wednesday to say that they were completely false.
O'Donnell is starting a daytime talk show on Oprah's OWN network. But Popeater alleged that the two are clashing over the direction of the show. The site claims that O'Donnell wants the show to have a distinct political orientation, whereas Oprah wants to avoid the controversies O'Donnell got herself into on "The View" and stick with less polarizing fare.
Oprah sought to throw cold water on the report, writing on Twitter that there was nothing to the rumors: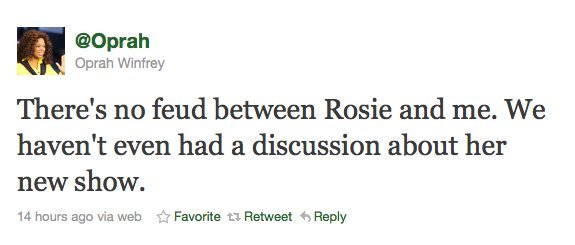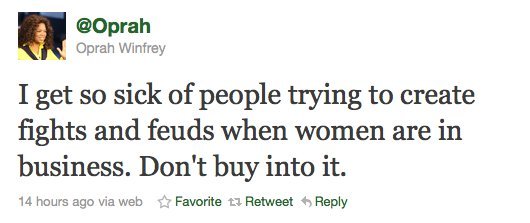 O'Donnell also denied the rumors, tweeting that they were "not true".
Oprah told Fortune magazine in October that she had gone to O'Donnell to do a "crazy check" before agreeing to give her a show on her network.