You've seen the invite. Now it's time to get the event underway.
Apple's March 2 announcement is finally here. The press conference is slated to begin at 1 p.m. Eastern Time and you can follow along below. You can also find a list of other ways to follow the event and what to expect here.
All indications are it will indeed be the iPad 2 and before the event begins, you may want to check in one last time on its rumored features.
03/02/2011 2:14 PM EST
Apple Event Has Ended
Thanks for following along! See photos from the event and learn more about the iPad 2 here.
03/02/2011 2:00 PM EST
Official Specs
Apple has posted the official iPad 2 technical specifications on their website. You can view them yourself here.
03/02/2011 1:58 PM EST
iPad 2 Hits Retail Stores March 11
The new iPad will be available in Apple retail stores March 11, starting at 5 p.m.
Check out Apple's official site for more details and iPad 2 demos.
03/02/2011 1:55 PM EST
GarageBand For iPad
Apple's digital audio studio is getting the touch treatment, including virtual touch instruments (namely grand piano organ, guitars, drums and bass), guitar amps and effects and 8 track recording and mixing.
03/02/2011 1:46 PM EST
iMovie For iPad
With new video capabilities comes a new version of iMovie featuring new themes, AirPlay to Apple TV, HD video sharing, and multitrack audio recording. It will be available March 11 for $4.99.
03/02/2011 1:42 PM EST
Video, Photos, And FaceTime
With the addition of cameras, the iPad gets a few new features for video and photos, including Apple's classic Photo Booth, and FaceTime capabilities with both other iPads and iPhone 4s.
03/02/2011 1:39 PM EST
iOS 4.3
The newest iOS update will come with increased Safari performance, iTunes home sharing, improved Airplay capabilities, and will provide a preference for the iPad switch (mute or screen-lock).
The update will also allow the iPhone 4 to turn into a personal hotspot.
03/02/2011 1:34 PM EST
Steve Jobs At The Event
Here's a photo of Steve Jobs on stage: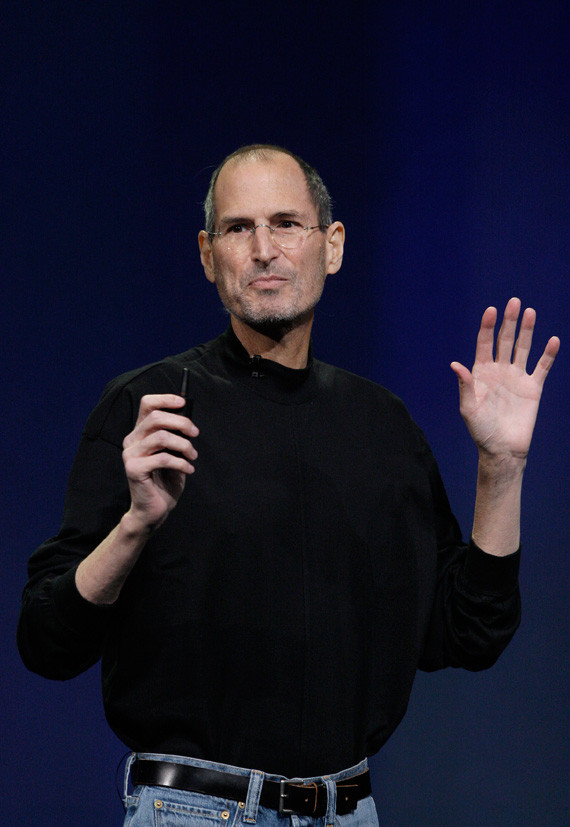 03/02/2011 1:33 PM EST
New Cases
Steve Jobs via the Engadget Liveblog:
"We did a case for the original iPad. It worked pretty well, but we went to all the trouble to make this beautiful design, but then covered it up with the case. We thought we could do better than this with the iPad 2."
The new cases, "Smart Covers," feature a folding flap that allows more of the iPad to be seen, and will come in a plethora of colors.
03/02/2011 1:31 PM EST
HDMI Out
iPad 2 will have a mirrored HDMI video out peripheral, capable of up to 1080p display, which will cost $39.