For the past year, Food52.com readers have been voting in weekly showdowns of reader-submitted recipes on a given theme. The winning recipes of each week will end up in Food52's upcoming cookbook, along with bios of the people who submitted them (Food52 explains the process in simple detail here).
Food52 and its co-founders Amanda Hesser and Merrill Stubbs have invited HuffPost Food readers to vote on week 26's contest (of the second year, and the second book).
This week's showdown is for the best pudding.
Check the finalists out below, and vote for your favorite here.
* * *
"Nutella" Pudding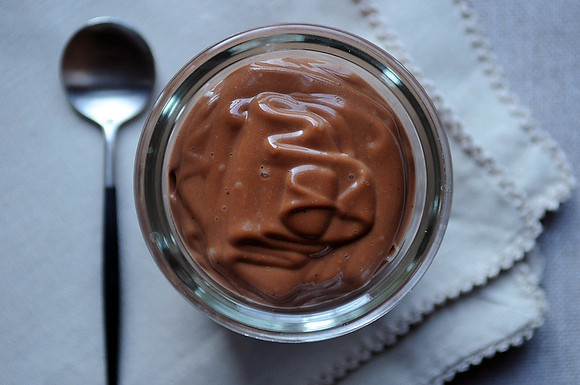 Photo: Sarah Shatz
Amanda and Merrill's notes on "Nutella" Pudding on Food52.com:
Arathi had us at Nutella. Of course, when we read past the recipe title and saw how she steeped the milk with freshly roasted hazelnuts and vanilla before making the base, and that she used Dorie Greenspan's blender method to ensure a velvety mouthfeel, we knew we were in the hands of a pudding expert. This is nursery food with a twist, and it truly tastes like Nutella -- only better. We couldn't resist stealing pinches of the vanilla milk-soaked hazelnuts after we strained them from the base, and we highly suggest you do the same. -A&M
View the "Nutella" Pudding recipe here.
* * *
Burnt Caramel Pudding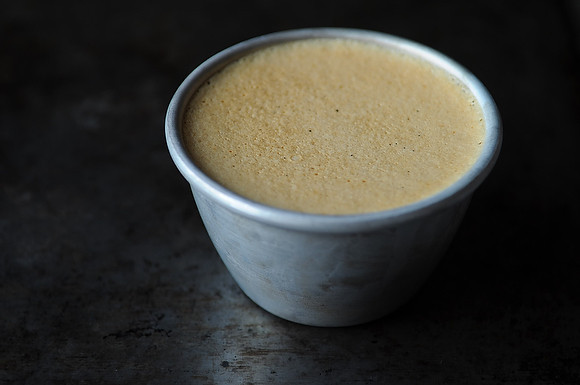 Photo: Sarah Shatz
Amanda and Merrill's notes on Burnt Caramel Pudding on Food52.com:
Puddings thickened with cornstarch make great comfort food, but Midge's luxurious caramel custard, which uses egg yolks as its only setting agent, elevates pudding to dinner party fare. As with any egg-enriched custard, the key is careful tempering, and do take the caramel as far as your nerves will allow -- you'll be rewarded with a rich pudding that has just the right balance of bitter and sweet. Our favorite technique of all? Midge has you start the water bath with cool water, rather than hot; this cooks the pudding slowly but very gently, giving it the most incredibly silken, glossy structure. -A&M
View the Burnt Caramel Pudding recipe here.