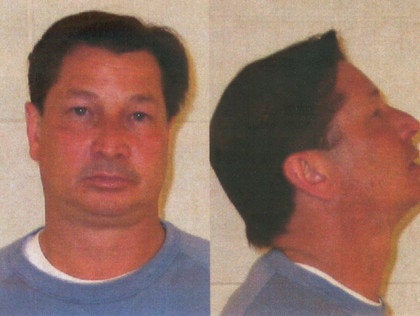 The son of legendary Chicago Bears coach Mike Ditka was arrested recently for driving under the influence outside his apartment complex in suburban Deerfield, Illinois.
"If my name was Joe Smith, this would not have happened," Ditka told TribLocal. "I was not driving a car. I was parked. The keys weren't even in the ignition."
The Deerfield police report tells a different story. According to that document, officers saw a black Hummer H3 pull into a parking lot at the Deerfield Village Centre Apartments. Ditka stepped out of the driver's side of the vehicle, and, according to CBS, smelled strongly of alcohol.
He apparently failed a field sobriety test, and breath tests indicated that his blood-alcohol content was around .19. The legal limit for driving in Illinois is .08.
This isn't the younger Ditka's first run-in with the law, as the Chicago Sun-Times reports. In 1998, he pleaded guilty to a battery charge for pushing his girlfriend at the time in their home. He had been drinking and watching a football game that upset him at the time.
He is due in court on the DUI charge on May 11.