The countdown to the Royal Wedding is underway. (Scroll down for a countdown clock.)
Kate Middleton stepped out Thursday evening in a printed dress, as the public got one last look at her before the big day. The ceremony is slated to begin at 6 a.m. Eastern Time.
We'd love for you to follow along and watch live with HuffPost Style. Scroll down for our live coverage.
Find all you need to know about the Royal Wedding with this guide and our Big News page.
04/29/2011 8:50 AM EDT
Goodbye!
And, with 1 million people crowding the Mall in London and the Duke and Duchess of Cambridge off somewhere celebrating, we bid you a fond farewell. Check back with us if and when the next royal ties the knot! And don't forget to check our royal wedding page throughout the day for the latest coverage.
04/29/2011 8:35 AM EDT
"Hey, They Want Me To Kiss You Again." "Oh, Go Ahead Then."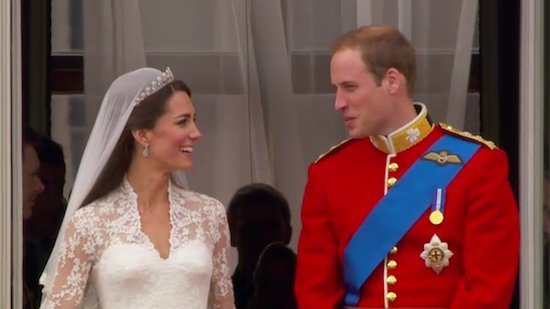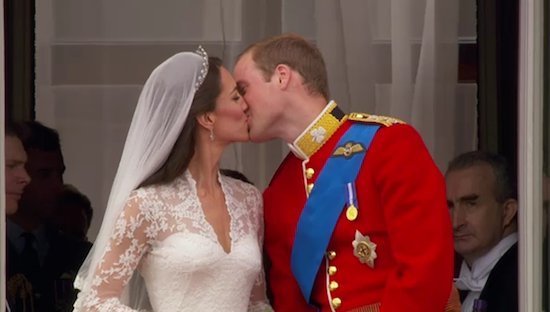 04/29/2011 8:33 AM EDT
Wills and Kate depart. And that about wraps it up!
04/29/2011 8:30 AM EDT
And now, the military flyover. There go the planes!
04/29/2011 8:30 AM EDT
FIRST KISS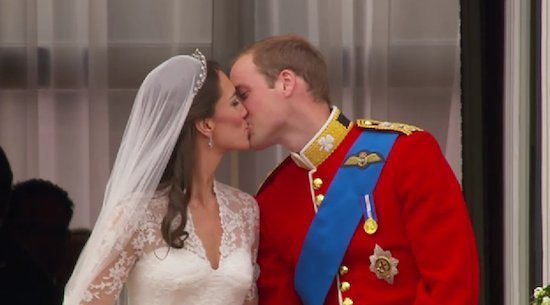 04/29/2011 8:30 AM EDT
They Kiss Again!
Unprecedented?
04/29/2011 8:27 AM EDT
THE KISS
That was quick!
04/29/2011 8:26 AM EDT
They are on the balcony, with the family arriving behind them.
04/29/2011 8:26 AM EDT
HERE THEY COME
!
04/29/2011 8:24 AM EDT
KISS IN UNDER 1 MINUTE
says "Today" show.