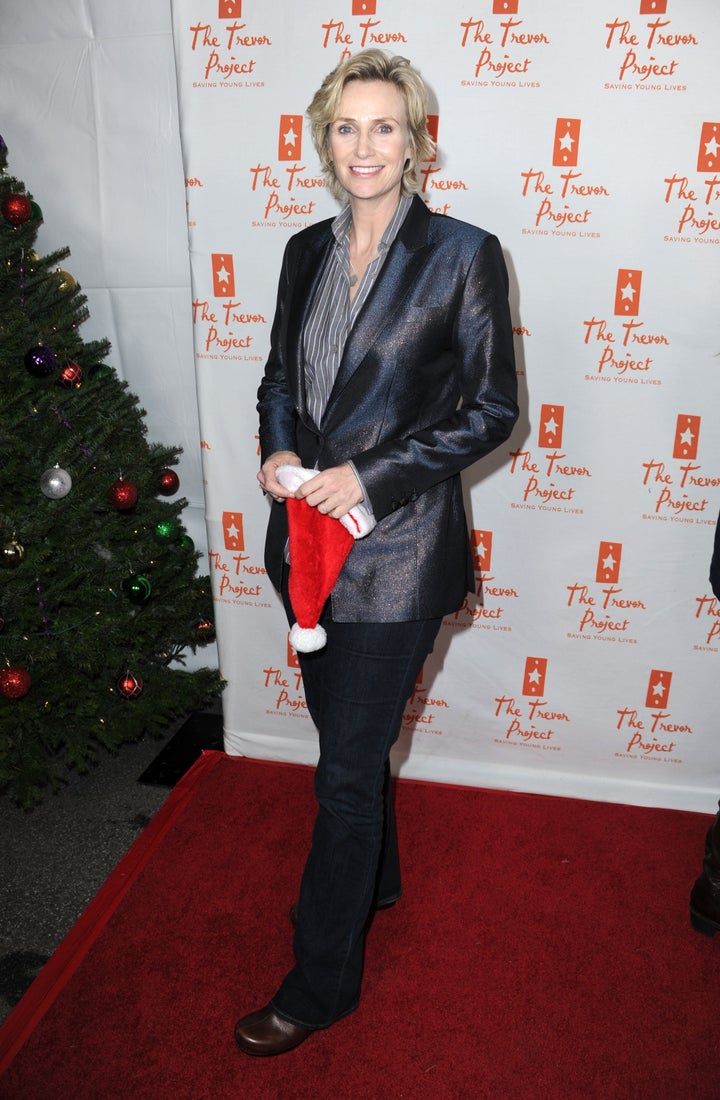 Jane Lynch knows a thing or two about playing authority figures. But while Sue Sylvester thinks she's a sort of God, Lynch's new role will have her taking orders from a higher power.
Not that Moe, Larry and Curly care.
According to Deadline, the Emmy-winning "Glee" star has been cast in the Farrelly Brothers' long-simmering "Three Stooges" film, landing the part of the Mother Superior nun that runs the young Stooges' orphanage. The boys -- Will Sasso as Curly, Sean Hayes as Larry and Chris Diamantopoulos as Moe -- aren't too keen on the idea of leaving the orphanage. Or, no one will take them off Mother Superior's hands.
The film will consist of three separate 27-minute acts, to keep the spirit of the original "Stooges" shorts. The filmmakers have been working to get this movie done for years; in 2009, they had cast Jim Carrey, Brad Pitt and Benicio Del Toro in the lead roles, only to see all three of them fall out at various points.
In other "Three Stooges" news, according to Entertainment Weekly, "Seinfeld" creator and "Curb Your Enthusiasm" star Larry David is in early talks to join the film, as well.