Michelle Obama hosted Dance Party: Part 2 at the White House on Monday as she exercised with children on the South Lawn to kick off a program to promote military family wellness.
For the occasion, the first lady picked a printed Gaultier top, slate gray slacks, flats and an armful of bangles. We're totally digging her new set of fashionable yet functional duds. Wow, we just sounded so professional.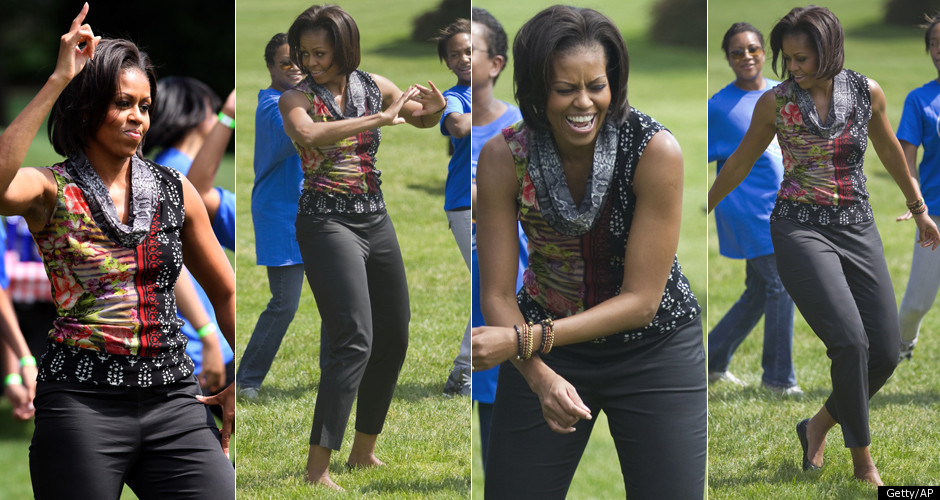 WATCH (the brief dancing begins at 0:19, but there's some whipping of the hair back and forth):
And don't forget to check out FLOTUS doing The Dougie here.