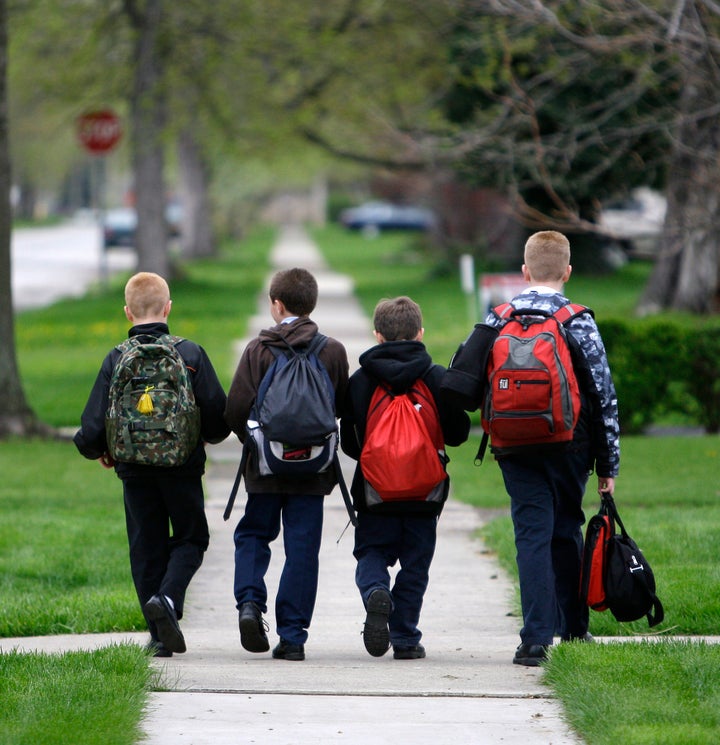 On Tuesday, boys education advocates met in Washington to discuss the declining academic performance of male students, reports The Washington Times. Beyond just education statistics, speakers emphasized that a lackluster academic performance corresponds to what those students will later achieve.
Sponsored by The Boys Initiative, a nonprofit dedicating to advocating male issues, the meeting featured a variety of speakers from groups hoping to make boys education a national issue.
Willie Iles, national director of government relations for Boy Scouts of America, said that the state of male achievement was dire.
"I am convinced today that we have a national crisis, a national security issue, a state-of-emergency issue and a nation at risk. If anybody cannot understand that, as we talk about investments and the return on those investments - which are our boys - then it is very clear we are going in the wrong direction."
Thomas Mortenson, a senior scholar at the Pell Institute for the Study of Opportunity in Higher Education, introduced a variety of statistics that support Iles' remarks. In Economic Change Effects on Men [document available via EdWeek], Mortenson introduces a comprehensive look at the state of men's welfare in the United States.
Regarding high school education, the study said that males are less likely to be enrolled in school, graduate, or go on to college than females. Boy students are more likely to be suspended or diagnosed with a learning disorder than girls.
Thomas Mortenson told EdWeek that the emphasis on girls education may have played a role, as boys were left without adequate resources to help their struggles.
"My perception over the last 40 years is we've provided a lot of support and encouragement for girls to try and take on new things," he said, "but I've also seen no special effort to encourage boys to take on different subjects."
The study also showed that 1 in 5 capable men are out of work. To fix this, Mortenson said the encouragement to succeed must start early and include a paradigm shift.
"A growing percentage of boys are not getting the education they need for the industries that are growing, like health and service sectors," he added. "I've tried to say to boys, 'If you want a good job, think about becoming a nurse' ... but nobody ever introduces boys to entering these traditionally female occupations, and someone needs to do that."