New York City subway riders now have their choice of anti-smoking ads to gaze upon during their daily commute: the New York City-sponsored ads that depict decaying teeth and women with holes in their throats, or … cuddly bunnies?
Alfred Brotter, an 82-year-old Bronx native who now lives the retiree life in Florida, shelled out $40,000 for the bunny-laden anti-smoking ads that are currently installed in 1,000 subway cars on all the train lines, according to Vice.
The ads feature hearts, songbirds and floppy-eared bunnies holding balloons, as well as messages that say, "Kissing a dirty ashtray is never loving," "Listening to the birds sing again," and "Stop smoking before your kids start."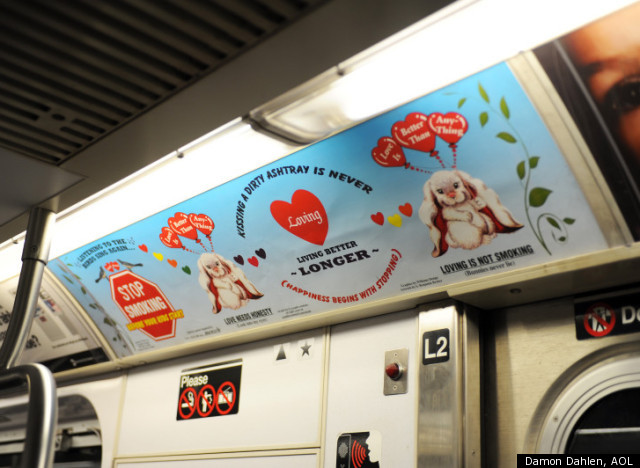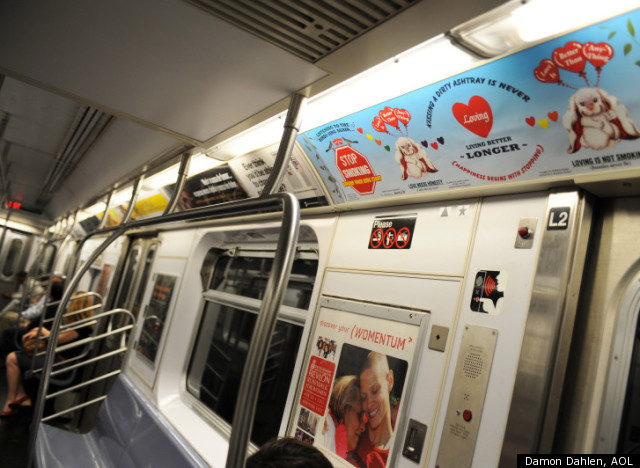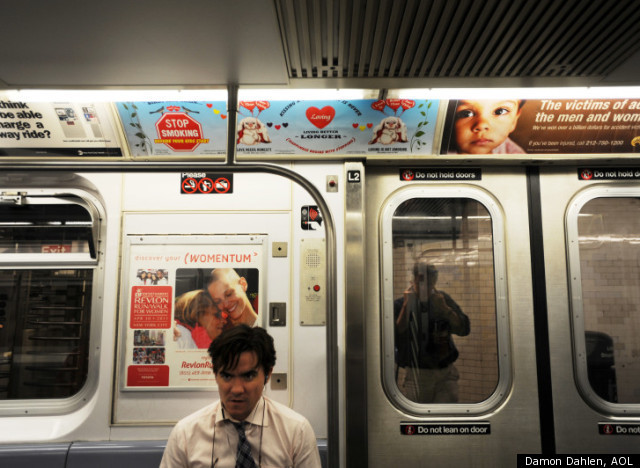 So why bunnies? The reasoning behind the cuddly ads has to do with targeting a specific area of the brain. Most anti-smoking campaigns are targeted toward the front of the brain, which is "clogged up with too much stuff," Brotter told Vice, but the message must also reach the back of the brain, which his ads supposedly do.
Brotter told Gothamist that he hopes New York City Mayor Michael Bloomberg catches wind of the advertisements and purchases rights to distribute them.
"I wanted to make contact with Mike Bloomberg, the mayor of NYC, but haven't heard from him yet," Brotter told Gothamist. "He has the means to convert it into other languages, and this ad could save a million people around the world!"
Though Brotter's approach is one of the more peculiar methods, visual anti-smoking advertisements are nothing new. New York City tried last year to pass a mandate requiring all cigarette packs and tobacco retailers to include graphic anti-smoking images and advertisements. However a federal judge said only the federal government is able to mandate anti-smoking ads like the ones proposed that accompany cigarette promotion, we reported in December.
Here are some examples of NYC's proposed graphic anti-smoking ads: