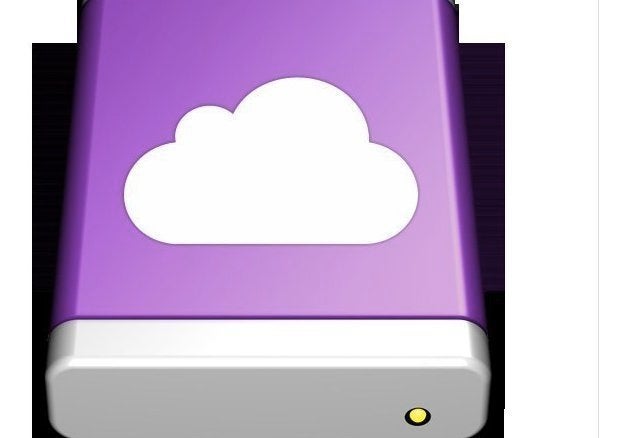 Apple's highly anticipated iCloud is expected to make it easier than ever before to listen to your own music anywhere you have an Internet connection. But its entry into the online music world could squeeze out the smaller players already crowding the market.
Apple has confirmed it will announce a new iCloud service on Monday. It will likely be a subscription service that allows users to buy, play and store music -- and perhaps other media -- online. Even though Apple has yet to share many details about iCloud, analysts agree the new service will help shape the future landscape of digital music.
Apple's service, which comes on the heels of new products from tech giants Google and Amazon, is just the latest entry alongside an eager crop of startups already forging a new model for digital music.
But Apple's dominance in the digital music world may hinder existing startups once the tech behemoth enters the game, experts warn.
"If Apple wins, everybody else dies," said Bob Lefsetz, a music industry analyst. "We learned it with the iPad. We learned it with the iPod."
Cloud services have been the focus of serious industry interest in recent days. The idea that files -- music or not -- can be stored in remote servers and yet be accessible from any point is a highly attractive Internet-forward idea, but it is also rife with potential risks.
With the iCloud, Apple will enter into an already teeming sphere of music streaming sites, including Grooveshark, Pandora, Spotify, MOG, Rdio and Rhapsody. These sites generally fall into one of three categories: music lockers, like Google and Amazon; subscription-based, unlimited streaming sites, like Rdio or Rhapsody; and radio-style personalized play sites, like Pandora.
But though these sites provide services distinct from those of the big players, they cannot match the big companies in brand power, reach and cash flow, key elements required to win over both users and record labels.
Apple's biggest advantage in the digital music race is, well, being Apple. As the largest music retailer in the country, with near 70 percent of the digital music market, the company has established its brand as the go-to source for finding, buying, storing and playing music on a computer. Apple's iTunes store has around 200 million credit cards on file. Startups -- as well as web giants Amazon and Google -- face the challenge of changing users' habits and convincing them to abandon one music library for another.
"I'd certainly sound naive if I said I wasn't worried," said Rdio CEO Drew Larner. "Apple, Google and Amazon are three of the most dominant companies not only in the Internet space, but generally in business."
Apple's brand has also been bolstered by its big ticket advertising, something that startups would be hard pressed to match. And, along with the music itself, Apple's empire of connected devices -- iPod, iPad and iPhone among them -- helps keep customers in their consumer ecosystem.
"If you think about it, the outbound marketing from these services has been pretty muted," said Michael McGuire, VP of research at Gartner, a tech consulting firm. "Apple is coming into the market based on more than ten years of almost saturation volume of advertising."
Despite the difficulty of getting people to pay for digital music instead of pirating it, experts say that if anyone is going to be able to successfully charge for music, it's Apple. After all, with the opening of the iTunes store 10 years ago, Apple proved that if purchasing music was easy, reliable and safe enough, it could convince people to buy music instead of download it illegally. Experts say that if Apple can convince a portion of its existing iTunes customers to sign up for iCloud, it will keep those same customers from spending money for other services. After all, Apple can give users instant access to songs they already own, on devices they already have, in a system that already has their credit card on file.
"If I can access my 6,000 songs from the cloud, that's going to eat up a lot of my time and steal a lot of attention from Grooveshark, Rdio, whoever," said Paul Resnikoff, publisher of Digital Music News, an industry site. "Even if Apple's service isn't free, there's considerable incentive for me to put money down and that eats at the money I might spend at another service."
Analysts say that even if users don't leave smaller music services for the big companies, the very presence of an Apple service will make it increasingly difficult for startups to woo new customers. If, as has been rumored, Apple's service costs $25 a year, it will be almost a hundred dollars less than most services, which run around $10 a month.
"I don't think everybody drops everything and moves to iTunes," said McGuire. "But it may make it more difficult to peel off customers from iTunes."
In the end, users will only choose a service if it offers all the music they want to hear. Yet securing rights to that music is a complicated and hugely expensive task that relies on cash and connections. Apple, Google and Amazon also have far deeper pockets than any smaller competitor, offering those three a big boost in starting a music service. (Though thus far, both Amazon and Google have chosen to provides services that don't rely on these deals.) And for any company hoping to get off the ground in the digital music world, significant capital is necessary just to build a viable service.
Yet even after securing deals with top record labels, turning a profit can be a Sisyphean task. Licensing fees do not come cheap: recent reports suggest Apple will pay somewhere between $100 and $125 million to the record labels so that it can offer full song catalogues for its service.
"I'm not optimistic that digital music startups have a bright future," said David Pakman, partner at venture capital firm Venrock, co-founder of Apple Music Group and former CEO of digital music site eMusic. "It's a hard space to build a business in to be self-sustaining because the economics are so challenged by the rules imposed by record labels."
Nor is it possible to simply bypass the labels. Grooveshark, one of the streaming sites that lets users listen to anything they want for free without ever having to pay a subscription fee, has been sued by both Universal Music Group and EMI since its launch. The Grooveshark app was subsequently pulled from both the Android and Apple app stores. Licensing negotiations are also reported to be the issue holding up European-based Spotify's U.S. debut.
Even after sites obtain licenses, agreements with record companies often require profit splits of around 70 percent for the music industry and 30 percent for the music service. Even Apple's iTunes store, the number one music retailer of any kind in the U.S., does little better than break even after the labels take their cut.
Pandora, a music startup currently preparing for its IPO, is an exception to many of these sites in a number of ways. Rather than asking for subscription fees, it makes money on advertising. Further, Pandora is able to get radio licensing, which is far cheaper than licensing for streaming.
Still, anyone and everyone trying to make it in the new cloud-based digital music ecosystem -- including Apple -- confronts the same major obstacles: convincing users music is worth paying for and persuading them of the safety of the cloud.
It's hard to run a business selling music when free options, legal or illegal, have set up shop outside your door. Every music service, regardless of its model or scale, is engaged in the battle to get people to pay for what they can just as easily get for free.
"We're all competing with piracy," said Grooveshark spokesperson Ben Westermann-Clark. "You have to get the people they want to listen to in a legal way that's just as compelling as piracy, if not better."
The problem of free music is over a decade old and though the old illegal downloading sites have long since fallen from the mainstream, new options to access music for free have emerged. The Napster era of the illegal download has been surpassed by the streaming revolution. A user can now use sites like Grooveshark and Spotify forever without ever having to pay for the privilege.
"With the rise of Grooveshark, and the rise of Spotify, something funny happened -- a lot of users just started streaming music from the cloud," said Resnikoff. "That introduced a solution but also another problem. Suddenly you have this consumer in a bullpen you can identify. You can control them a little more, but they're still not paying. They might be following the law, but they're not paying."
Many question whether the record labels' stance is a justifiable defense against pirated music, or a dangerous adherence to stubborn traditionalism that stops new music models from ever becoming viable. Critics point to the massive decline of the industry, which has floundered its way through the digital music era.
"The huge shortsightedness of the music industry here is, why are they setting pricing in a way that puts all their partners out of business? They could get a thousand startups licensed, with 40 percent margins instead of 30," said Pakman, "Wouldn't it be better if you had hundreds of thousands of great companies having music for sale? Instead they've essentially forced everyone out of business and only the big guys can play."
But online music services must also assure readers that cloud storage is safe and reliable. Anyone who's used a smartphone knows wireless access is far from perfect and can lead to a listening experience marred by stutters and halts. And consumers could have legitimate questions about the new type of service. For example, what do users do when their Internet is down and all of their songs are trapped in the cloud? What do they do if the company accidentally wipes out their entire collection and can't retrieve it?
"The streaming music sites are a pretty good deal," said Carl Howe, analyst with Yankee Group. "With the caveat that if you stop paying your subscription fee all your music goes away."
Still, many of the music startups believe that Apple, Amazon and Google's entry into music streaming will help bring public awareness to a service that many consumers have overlooked, misunderstood or distrusted. Analysts say, however, that smaller sites will have to fight to distinguish themselves from one another in the eyes of consumers, who might not have a real preference between an unlimited streaming site and a cloud-based locker.
"People want their own stuff, they want their own library," said Resnikoff. "Even in their own library, people rarely listen to their entire library, they don't make it through. The assumption that people then go: 'I want ten million songs' is a little bit of a stretch, and it may not scale towards the broader music fan."
In the best case scenario, consumers will be able to pick and choose from a wide range of services that all fulfill different needs.
"2011 is going to be a crazy fucking year for online music," said Westermann-Clark. "It's finally this perfect storm where these things have been developing for years, and now the big players are getting into the game and lots of things are changing."