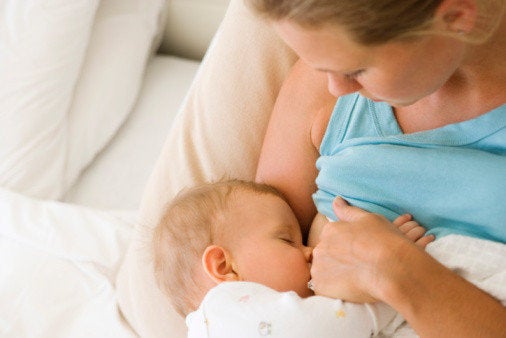 A group of Georgia "lactivists" have successfully put the squeeze on a law restricting public breast-feeding.
On Monday night, city council officials in Forest Park, Ga. voted to drop the age limit from a public indecency ordinance that previously outlawed open breast-feeding of children above age two, the Atlanta Journal-Constitution reports.
The ordinance, passed on May 16, was met with immediate protests from a group of breast-feeding mothers known as "lactivists," contending that the law inhibits a child's right to decide when to be weened off nursing.
On May 23, over 300 women gathered for a "nurse-in" in front of Forest Park City Hall to protest the new law.
City leaders contend that the law was implemented to address public indecency issues.
"It sets up a process whereby we can try to control nudity throughout the entire city," City Manager John Parker said prior to the repeal.
City attorney Robert Mack Jr. also argued that the ordinance was intended to curb public nudity, not breast-feeding.
Local officials say the law was changed due to public reaction.
"It doesn't matter what age the child is," protester Dana Gemer told MyFoxAtlanta at the "nurse-in." "It should be the mother's choice, or the child's choice."