Terrible news in from London: Pippa Middleton lost out on the Rear of the Year Award, the Telegraph reports.
The 27-year-old sister of Duchess Catherine of Cambridge seemed like a shoo-in for the derriere distinction, with her posterior inspiring Facebook appreciation societies, butt-lifting surgeries and exercise routines. Instead, the annual honor went to some media personality and "Countdown" host Carol Vorderman. She told the British newspaper, ''I am really surprised and flattered to get this award, particularly at this stage of my life. I always suspected there were a lot of people out there who were glad to see the back of me, so this has turned out to be very funny indeed.''
Yes, everyone's having a great laugh, except passionate Pippa fans. Tony Edwards, the organizer of the award, explained to the Express, "There have been quite a lot of votes for her over the period after the royal wedding, but it was less than six weeks from then to now and a lot of other stars had a lot of time to really ratchet up the votes," adding, "The bottom line, if you want to use that expression, is that if you Google Carol Vorderman's bottom and stand back, there is a mass of websites dedicated to her rear assets."
Anton du Beke, star of the UK's "Strictly Come Dancing" nabbed the male Rear of the Year award.
Ms. Vorderman: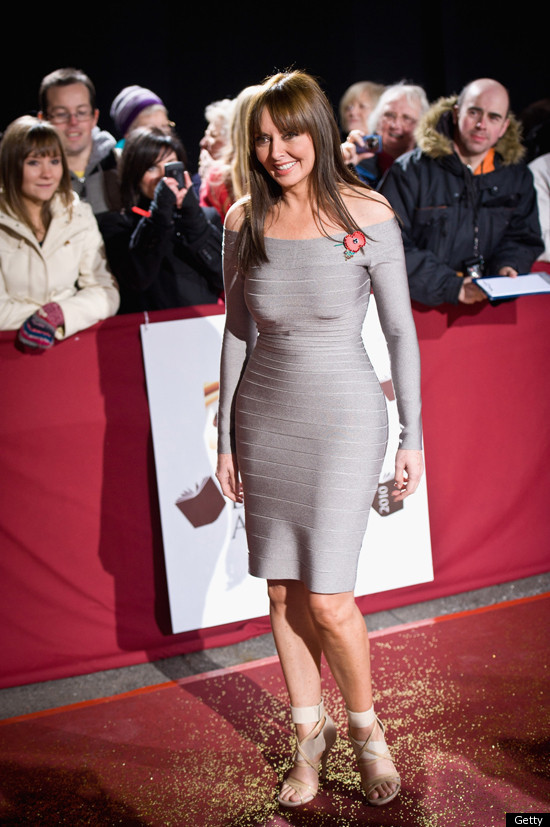 WATCH: