Viewers of the fourth hour of the "Today" show have slowly gotten to know Hoda Kotb's boyfriend, Jay, as she and Kathie Lee have discussed their blossoming relationship.
But Tuesday morning's show brought a new milestone in Hoda's relationship: she showed a photo of her and Jay for the first time: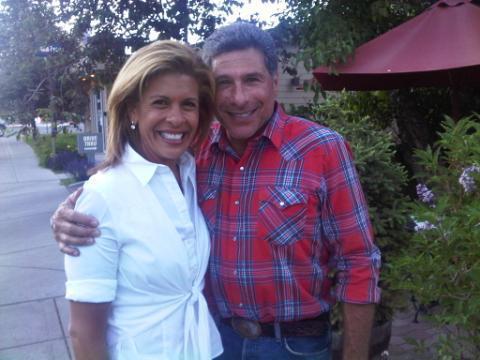 Hoda and Jay spent the July 4th weekend in Sun Valley, Idaho. Jay's daughters famously set the pair up, approaching Hoda at a book signing last year with a list of reasons she should date their father.
WATCH: