Traditional soda fountains, which craft their own soft drinks using carbonators, syrups and a host of other arcane implements, are making a comeback in young, hip enclaves around the country, argues the New York Times. The bottled soda industry struck a huge blow to fountains decades ago--just long enough to prompt aspiring "soda jerks" to revive the tradition in a new key. Customers, for their part, are being lured by the artisanal appeal of home-crafted sodas, and by the retro exoticism of ingredients like phosphoric acid.
But old-fashioned sodas can be confusing if you're used to choosing just between Coke and Pepsi. Luckily, the Times also posted a pretty--and useful--flow chart illustrating the different varieties.
Here's the chart: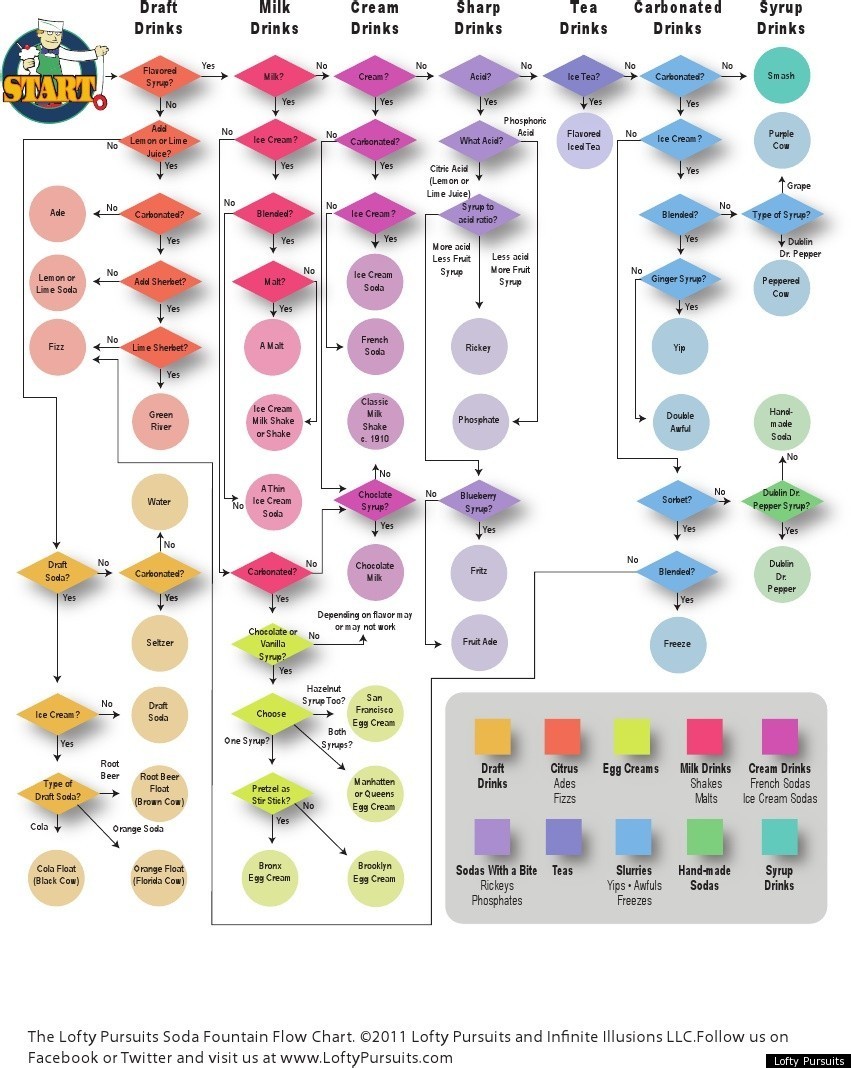 If you want to try out the sodas yourself, it helps to be in a big city. The article cites Brooklyn Farmacy in Carroll Gardens, The Franklin Fountain in Philadelphia's Old City and Blueplate in Portland, Oregon as standard bearers. But there are also outposts farther afield. Serious Eats has a dispatch from an authentic soda fountain in Greenhill, Wisconsin.