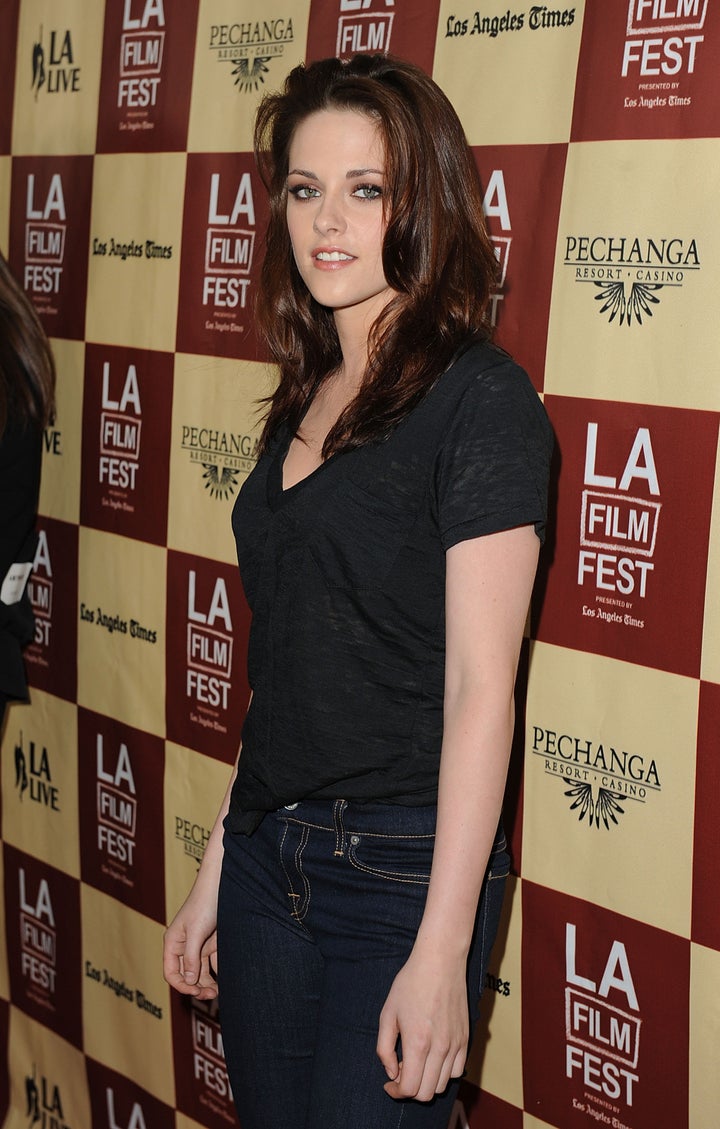 They both may have dark locks and pale complexions, but don't expect Kristen Stewart to take on the role of Casey Anthony in an movie adaptations of her life.
According to Us Weekly, rumors have popped up that Stewart could portray the recently aquitted Anthony, but the 'Twilight Saga' actress wants absolutely nothing to do with the story.
"Her people are really annoyed about the Casey Anthony comparisons," a source told the site. "Kristen wants that talk to blow over soon, because it looks really bad."
Anthony was accused of murdering her daughter, but was aquitted earlier this week in a shocking court ruling. She is expected to be released from jail on July 17.
Like those in the center of other high profile court cases, a bidding war to get exclusive interviews and rights to her story is expected to heat up, leaving many wondering who could play the 25-year-old woman.
"She would never for no amount of money portray that girl," the source said about Stewart. "It's grossing her out. All those entertainment shows are doing polls and what not and her people just want it to stop!"
Stewart, who recently wrapped filming on 'Breaking Dawn: Part 2,' is now headed to the big screen in another big-budget film: 'Snow White and the Huntsman,' with co-stars Chris Hemsworth and Charlize Theron.