A legendary music producer who helped shepherd in R&B and worked with some of the biggest names in rock history, Phil Spector's career already warranted its own big screen telling. His murder conviction just, well, added quite the interesting epilogue.
Last fall, Oscar-winner Al Pacino signed on to portray the famed music guru, who is serving a 19-year prison sentence after his conviction in the very public 2003 shooting death of actress Lana Clarkson. A pioneer in sound production who helped bring The Ronettes to fame, created the Wall of Sound and salvaged the Beatles album, "Let It Be" after the band split up, his life story will be told in an HBO biopic written and directed by David Mamet.
On Monday, Pacino was seen in full eccentric Spector getup, filming a scene from the film. Major props to the makeup department on this one.
PHOTO: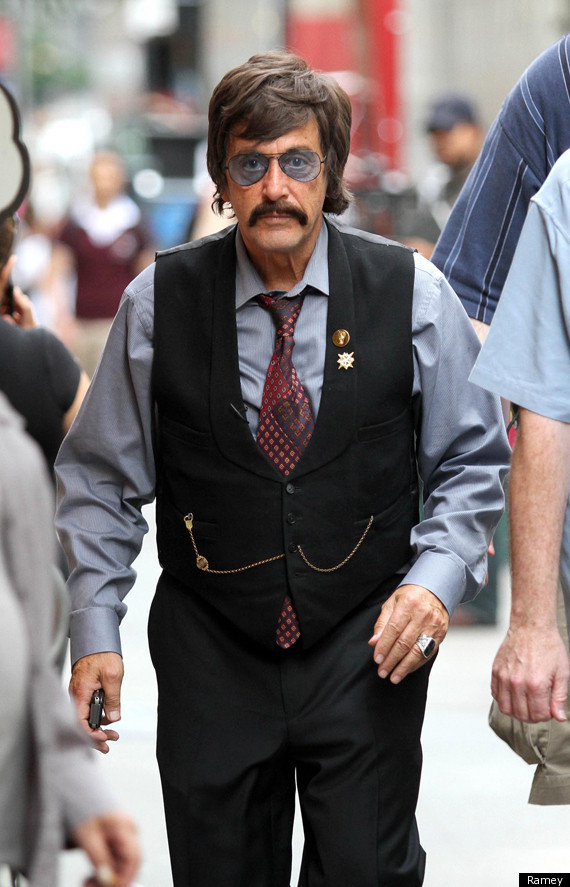 credit: Ramey