Benjamin Millepied's first fragrance ad for YSL's "L'Homme Libre" has dropped.
The dancer -- perhaps best known for wooing Natalie Portman and producing baby Aleph -- was caught mid-pirouette over Manhattan by Patrick Demarchelier. Women's Wear Daily adds that there will also be a "30-second TV spot show[ing] Millepied dancing in the streets of SoHo in line with the fragrance's free spirited positioning," set to hit screens this fall.
According to Elle UK, Millepied said the following in a statement: "I'm happy and proud to have been chosen by Yves Saint Laurent, one of the world's most prestigious brands. I admire the world of this House, its elegance and modernity. Monsieur Saint Laurent was a fashion genius, a lover of the Arts, he also knew how to use his talent to serve the art of dancing."
Millepied previously told WWD.com that he hadn't given much thought to fronting a brand, explaining, "It's something I never really thought of. The positive thing about it, I think, is I'm a dancer and it's not usually the sort of thing...It's always actors or models."
However, this isn't his inaugural gig. He previously posed (and busted a move) for Club Monaco's Fall 2010 campaign.
Check out the ad below. And for more, head over to WWD.com.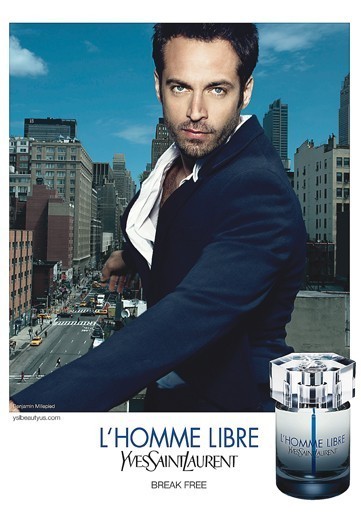 Watch