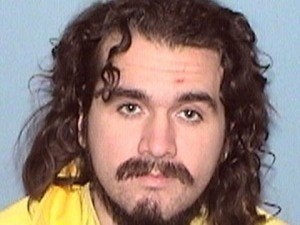 An inmate of a Dixon, Ill., prison electronically filed a lawsuit Tuesday against a seemingly endless list of government agencies and employees, claiming that he was falsely arrested and has seen his civil rights violated multiple times by state and federal officials. As compensation for the violations, he demands he be given his own country, among other things.
AP reported that the man, 26-year-old Johnathan Pinney, is currently serving a four-year sentence for aggravated battery. The man won't accept just any sort of soil with which to incorporate his own nation -- in a part of his baffling 18-page court filing [PDF], he reportedly asked that the new territory have enough arable land for 5,000 people who would help fill out its "future population." Alaska, he said, would be "acceptable."
Further, he is seeking $50 billion, "emmancipation" [sic] from the United States and "recognition as a forign soverinty [sic] with diplomatic immunity," certified clearance to "access of all scientiffic [sic] advancements and developments made on American institutions," including "top secret" ones at facilities "including Area 51," and "a treaty of non-aggression between my nation and that of the U.S. and the United Nations."
According to MyWebTimes, Pinney was originally found guilty of the aggravated battery charge after biting an Ottawa police officer in January 2006, while he was a patient in a mental health facility. He was arrested again in 2010, on misdemeanor charges of trespass and disorderly conduct after he allegedly refused to leave a man's property and threatened to "beat up" a 14-year-old boy.