NEW YORK (AP) — Gay couples cheered by supporters have begun marrying in New York City on the first day same-sex weddings are legal in the Empire State.
New York City officials expect to host hundreds of same-sex weddings Sunday. Clerks in New York City and about a dozen other cities statewide are opening their doors Sunday to cater to same-sex couples.
In Manhattan, the first of about 100 couples waiting in line on a sweltering Sunday began exchanging vows in a city clerk's office. Judges waived a mandatory 24-hour waiting period that allowed couples to exchange vows moments after receiving their licenses.
A small number of same-sex couples got married at the stroke of midnight around the state.
07/24/2011 8:56 PM EDT
Photos From Manhattan Rally For Gay Marriage Opponents
Photos, plus a new report from Matt Sledge here.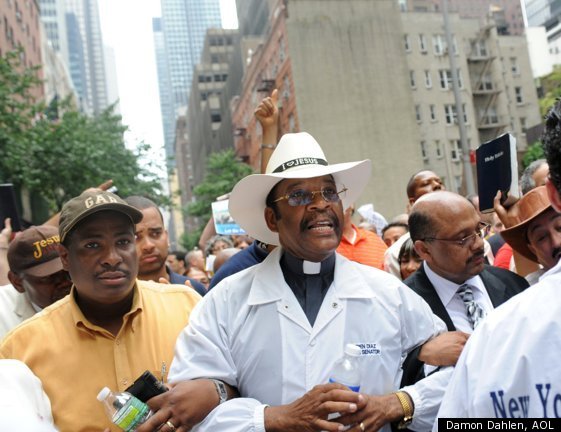 07/24/2011 8:27 PM EDT
Time For A Toast
A crowd of about 150 people gathered at the LGBT Center in Manhattan's West Village Sunday night to toast to newlywed gay couples -- and to the advocacy groups who helped earn them the right to marry.
The champagne was flowing in fluted glasses, flowers adorned the tables, and many in attendance wore blue sashes from the Empire State Pride Agenda that read "Just Married."
New York City Council Speaker Christine Quinn, speaking of same-sex marriage's opponents, said "they thought, I think because they talk about religion, that we lack faith."
But she warned those opponents that gay marriage "is the law of the land, and it is going to stay that way." Quinn thanked representatives from the groups that make up New Yorkers United For Marriage for "never losing faith."
State Senator Tom Duane, who sponsored the Marriage Equality Act, thanked all in attendance, and saluted the "biiiiiii-partisan" vote that made it a reality. His mention of Republican state senators who had supported the measure drew special applause.
-- Matt Sledge
07/24/2011 7:02 PM EDT
"I've Waited My Whole LIfe For Them To Get Married"
07/24/2011 6:59 PM EDT
Mayor Bloomberg Officiates At Wedding Of Two Male Staffers
07/24/2011 6:49 PM EDT
Senator Tom Duane Still Celebrating...
@mgsledge At LGBT Center marriage celebration. Sen Duane speaking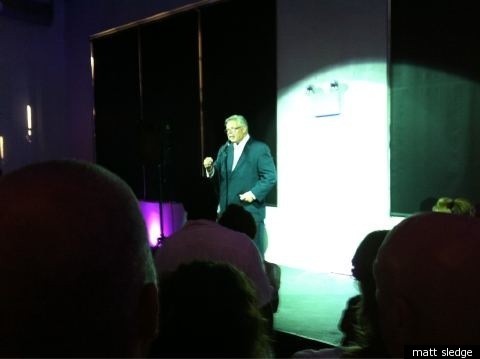 07/24/2011 6:22 PM EDT
Google Maps Likes Gay Marriage
07/24/2011 5:55 PM EDT
The Marriage Count So Far...
| | |
| --- | --- |
| | @ benpolitico : 484 same sex marriages in nyc today, per City Hall. |
07/24/2011 4:41 PM EDT
Gay Marriage Opponents Protest Outside UN Building
| | |
| --- | --- |
| | @ mgsledge : Intro speaker reiterating that "this is not an anti-gay" rally, disassociating rally from Westboro group |
07/24/2011 4:32 PM EDT
Jewish Political Action Committee Protests Too (PHOTO)
@msledge: a couple of Jewish guys hit the bestiality theme: